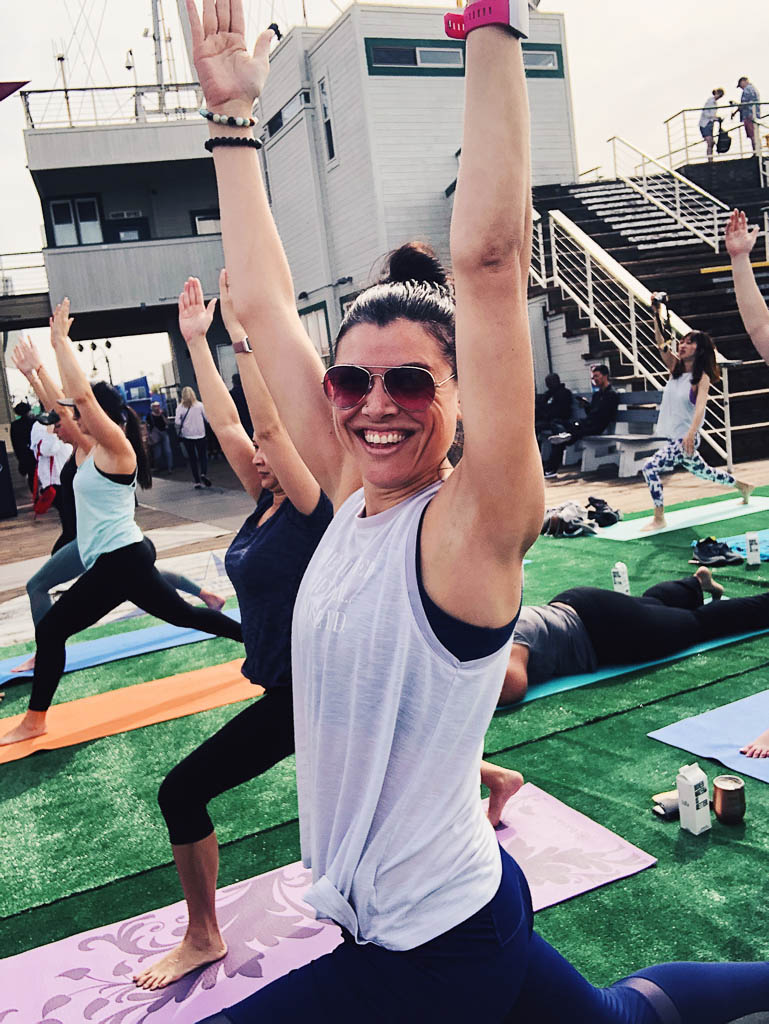 Namaste…..
is a word I never thought I'd find myself saying more than my husband who is from India, however given that it is typically used to seal the yoga practice it was to bound to happen.
Side note: Namaste originally means to bend and is used in Hindi as a respectful way to say hello and usually when greeting elders. In westernized yoga it has been translated into a more profound meaning: something like the light in me honors the light in you (further meaning everyone is their own guru in life). I've used it both ways. For me it simply means respect. We could always respect ourselves and our elders. Is that so wrong?
Since the age of 14 I was always in sports and created the idea that exercise has to be high impact, heart racing, and out of breath kind of experience to reap the benefits.
It wasn't until my late twenties after spending sometime living in L.A. that yoga kept popping up everywhere from billboards to yoga studios to friends mentioning it, however I was under the impression it's like stretching and not a workout.
My friend from Texas drank the L.A. kool aid and insisted that I try a class. Finally one fine day I took her up on it. I rolled into Santa Monica on the famous promenade with baggy running shorts, t-shirt, and with my eye glasses. I walked up a narrow staircase into this small door that opened into a huge loft style room with wooden floors with windows surrounding it filled with beautiful people in fashionable yoga clothes.
I located my friend who took one glance at me and immediately shook her head. Where's your yoga mat? Towel? Why didn't you wear contacts? In all fairness I thought the studio supplies mats and why would I need a towel? We are just stretching so what's the problem with my glasses?
Luckily the instructor had an extra mat. Now the instructio was like this 6'2″ fit dude with blue eyes and shoulder length dirty blonde hair dressed in white linen pants. He was like the Fabio of yoga who went by Yamen. Apparently he's like this famous yoga instructor and is known to have very challenging classes where you flow from one pose into another. In my head I was laughing thinking right? How hard could this be?
Within the first fifteen minutes everything was sliding from glasses down my nose to my legs/arm off the mat while I'm trying to flow from one pose to the other. At one point the instructor came over and one look at me shooked his head (lots of head shaking going on that day) and disappointedly asked "You didn't bring a mat towel?" If you think I had one wouldn't I be using it I rhetorically replied in my head, but instead I shook my head no.
From that moment I made up my mind I was going to do every pose and every movement to the best of my abilities with determination to show this yoga world I can do this! My muscles were visibly shaking in static poses and I pushed my glasses up my nose with perseverance. At this point Vitas circled around again to my area with a little more empathy asking if I'm okay. A little too late, but again I shook my head yes—wasn't able to verbally speak anyway.
When class ended and I walked down those stairs my muscles were still shaking and I felt like jello. From that moment I was hooked not because I discovered yoga can be a high intensity workout, rather the connection between mind, body, and spirit that takes place.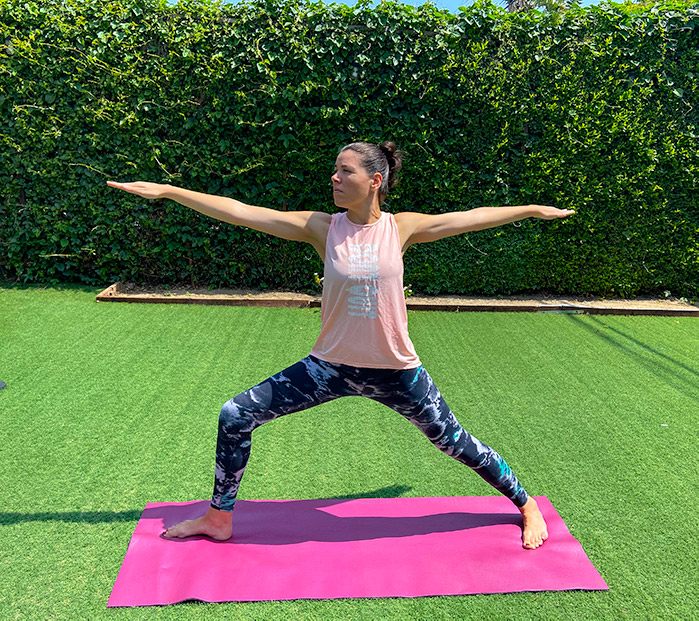 Yes, I too have drank the kool-aid, however, since practicing yoga on a regular basis I have learned patience, breath through challenging poses, and to be present in the moment that has translated into my daily life. I currently practice hot yoga where the temperature is at least 95 degrees Fahrenheit to a maximum of 105 degrees for 60 to 90-minute classes.
The best part of yoga is you don't need a studio—I have practiced from living rooms to our backyard to the beach, on Santa Monica Pier, and even while traveling!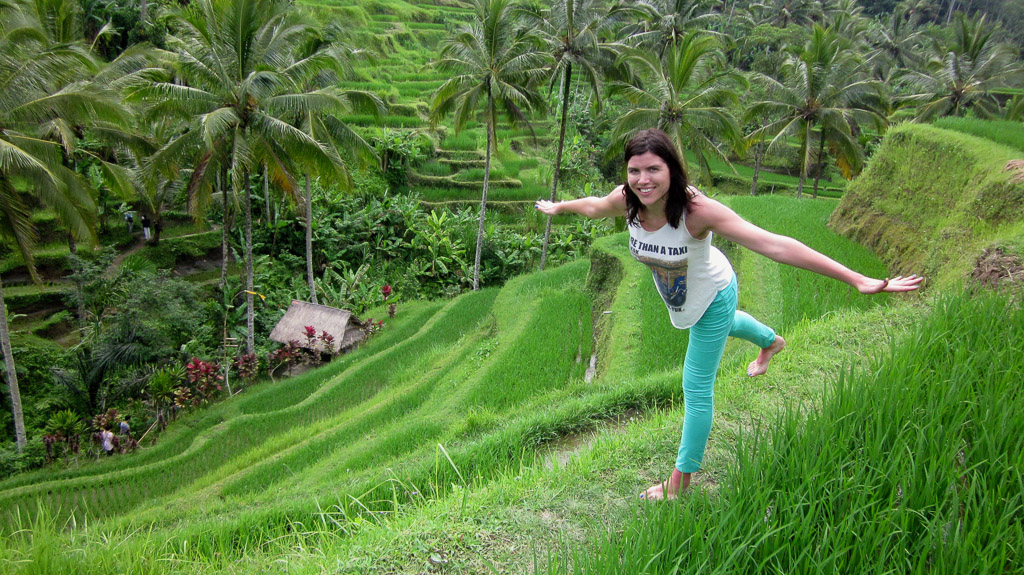 "If you can't breathe in the here and now on your mat, how will you be able to breathe out in the real world when shit really hits the fan?"–Dakota (my favorite yoga instructor).
Namaste!