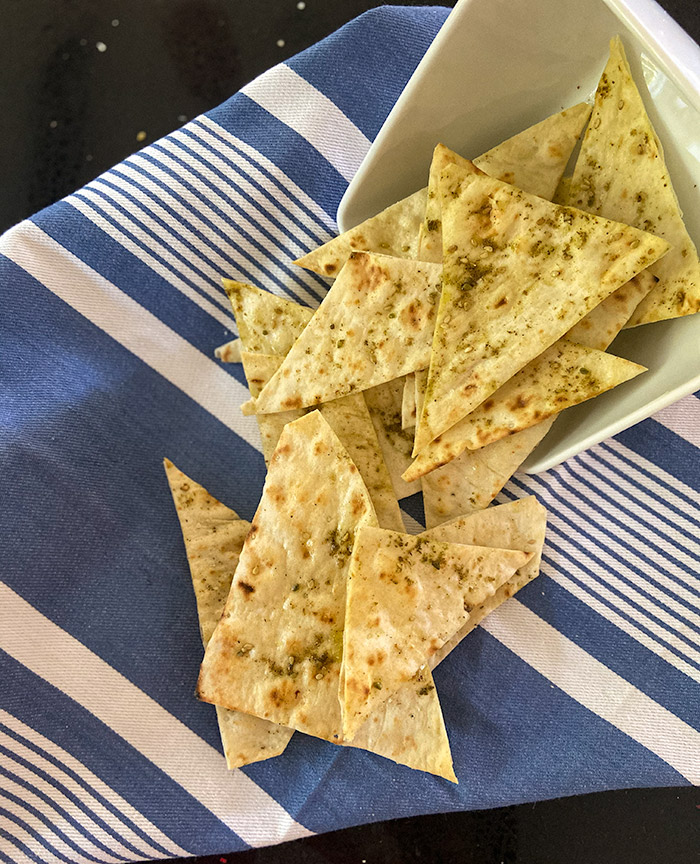 Would you believe if I told you that you can make your custom homemade chips in 10 minutes? Well believe it! These lavash chips are healthy, easy, and perfect to pair with your favorite dip!
What is lavash bread?
Here I use lavash bread that is an Armenian flat-bread only made of salt, flour, and water that can be found at your local grocery store or trader joes (for those of you lucky enough to have).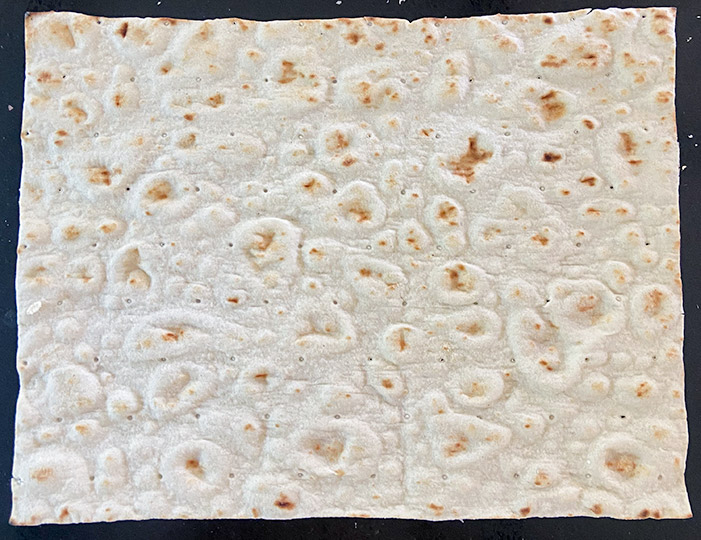 Fun Facts:
Lavash bread is sacred in Armenia as it symbolizes life; prosperity, wisdom and in marriage customs is seen as a sign of fertility! In 2014 UNESCO even included lavash in the list of Intangible Cultural Heritage.
Lavash bread is the longest-lasting bread in the world—It can be dried out for up to one year then just rehydrate with a little water and ready to go!
I love lavash bread for its versatility as you can use it to make pizza, wraps, as a dipper, or in some cases is used as a plate! Here we will convert it into a healthy chip! Recipe adapted from Giada De Laurentiis.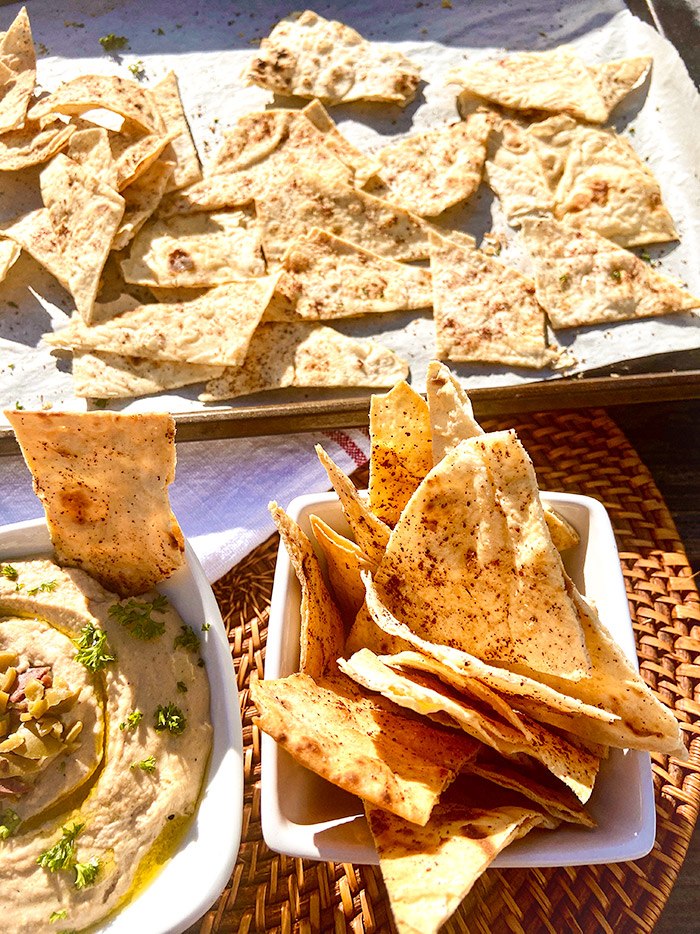 Step 1:
Brush olive oil onto lavash bread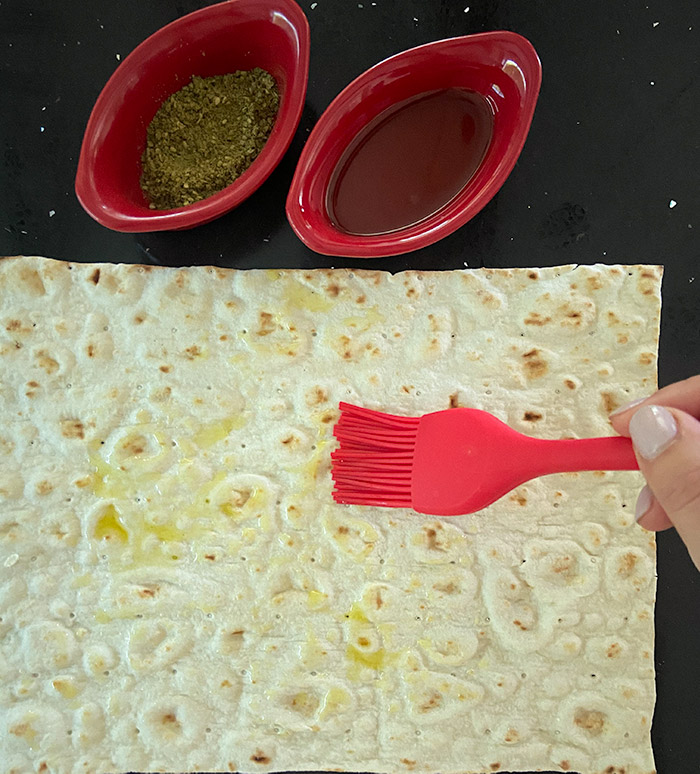 Step 2:
Sprinkle herbs that you plan to use–I used Zahtar.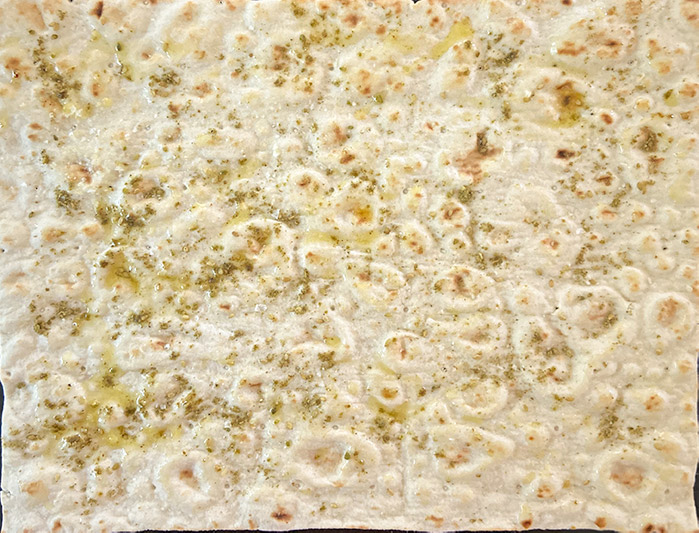 Step 3:
Bake in the oven at 350 degrees F. for 10 to 12 minutes until golden brown and crispy.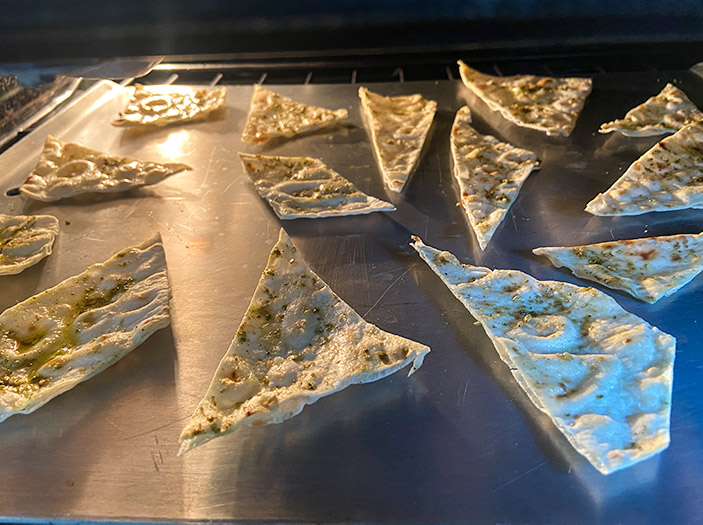 Savory's Tips & Tricks
Use any kind of dry spices that will match your dip—–see below
Guacamole: cumin, oregano, paprika, chili powder
Spinach/artichoke dip: Italian seasoning
Universal: salt & pepper only
Tazikit: zatar & sumac
Salsa: cumin & cayenne
Savory's Pairing Recommendations
Pair with my traditional hummus or something extra savory like my olive hummus!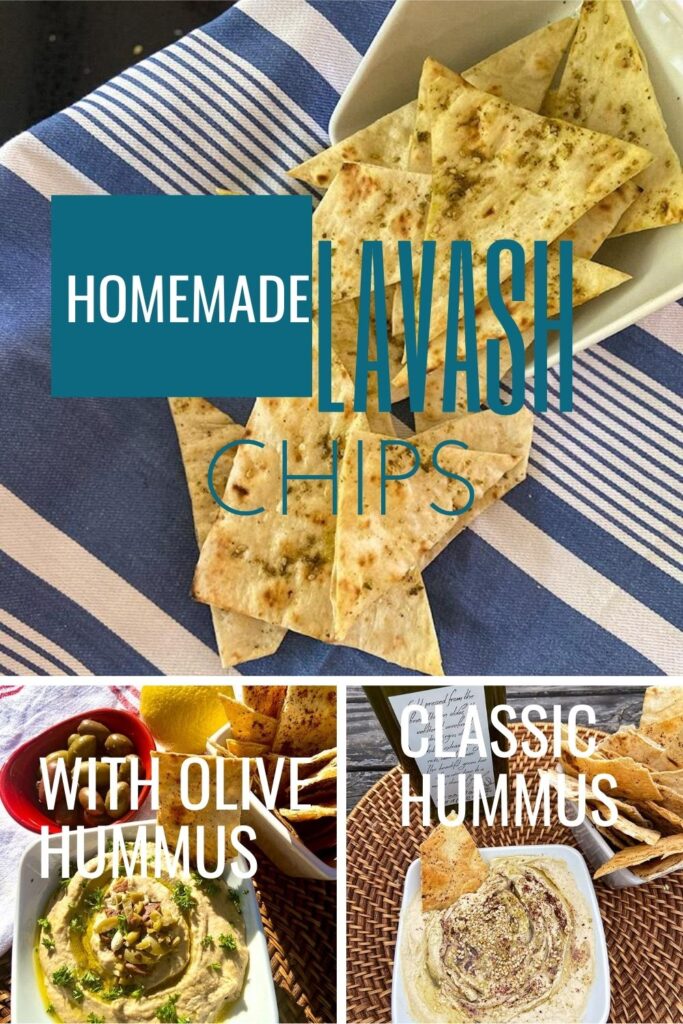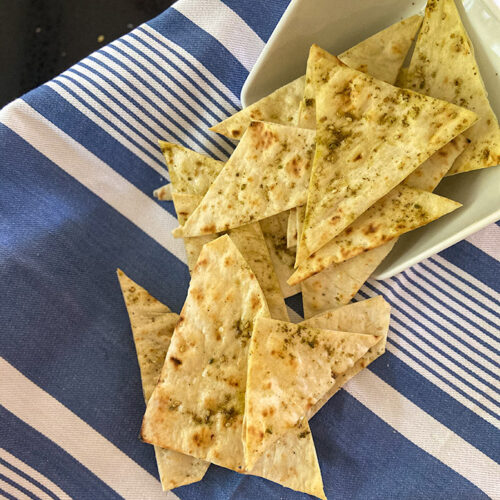 Lavash Chips
Use Armenian flatbread to make quick and easy homemade healthy chips in 15 minutes! Serve with your favorite dip to make you feel less guilty!
Ingredients
2

sheets

lavash bread

2

tbsp

olive oil

za'atar/salt for sprinkling
Instructions
Preheat oven to 350 F. Brush each top layer of bread with olive oil followed by za'atar/salt. Use scissors or pizza cutter to cut bread into squares/triangles to desired size.

Place evenly on baking sheet and bake with seasoned side up and bake for 10-12 mins. Enjoy!
Notes
Use dried rosemary, thyme, cayenne pepper, or even parmesan cheese for different variations!
Sprinkle parmesan cheese for an extra savory treat!
Serve with your favorite dip!