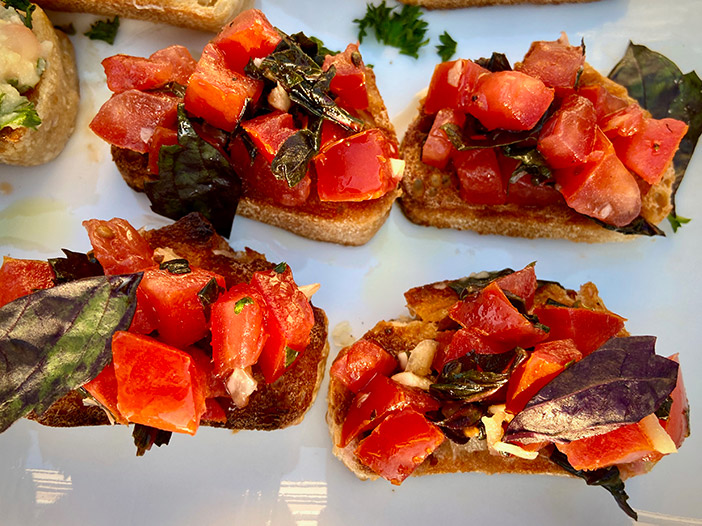 One of my favorites to serve as a simple appetizer whether when hosting a dinner party, a BBQ, a brunch, or even to take on a picnic! Who doesn't love tomatoes with olive oil basil, and garlic served over toasted bread?!?! It's simple, fresh, and ready in 10 minutes!
There are many ways bruschetta can be served and countless recipes online. At the end of the day you can't go wrong. It's a fool proof recipe anyway you slice it. Too much olive oil? Great! Soak it up with more bread!
I'll share what I have learned over many years to making a great bruschetta!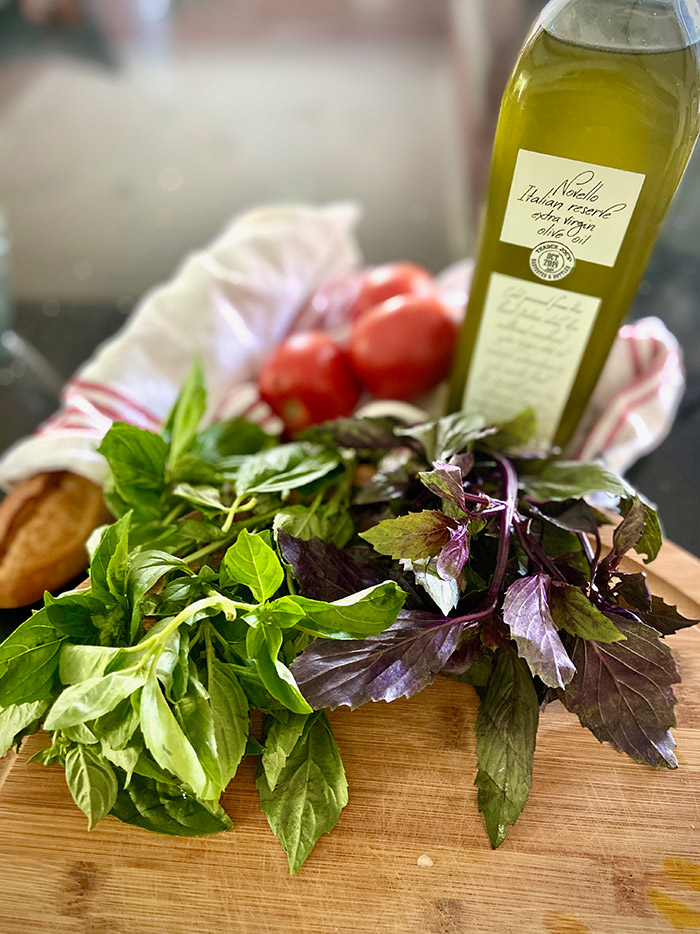 Tomatoes: I prefer to use Roma tomatoes because they are firmer and hold up better in the olive oil. However, you can use any tomato just squeeze some of the juice and seeds out to prevent mushy texture. I also like to use tri-color cherry tomatoes for a sweeter taste and it really brightens up the dish!
Basil: There are more than one kind of basil. Purple, green, or even lemon! Green is more mild and traditionally used; purple is more pungent with a stronger taste; and lemon is exactly what you think—adds more of a lemon/citrus flavor. I like all three, however I think green is what is typically found at the mainstream grocery stores.
Olive Oil: Good quality matters here. Period.
Garlic: You can either add in raw garlic to the tomato mixture or rub it on the bread immediately after toasting, grilling, or broiling it. Or do both! Really up to your taste. I love garlic so I do both.
Balsamic Vinegar: My secret ingredient. I find it provides a deeper flavor with a little tang. I prefer to mix it in with all other ingredients however you can also drizzle over the top.
Salt: Salt in cooking is really up to the cook's discretion. I do recommend using Madon Sea Salt crystals. They are these large flaky crystals that are magical. Add a little at a time then taste.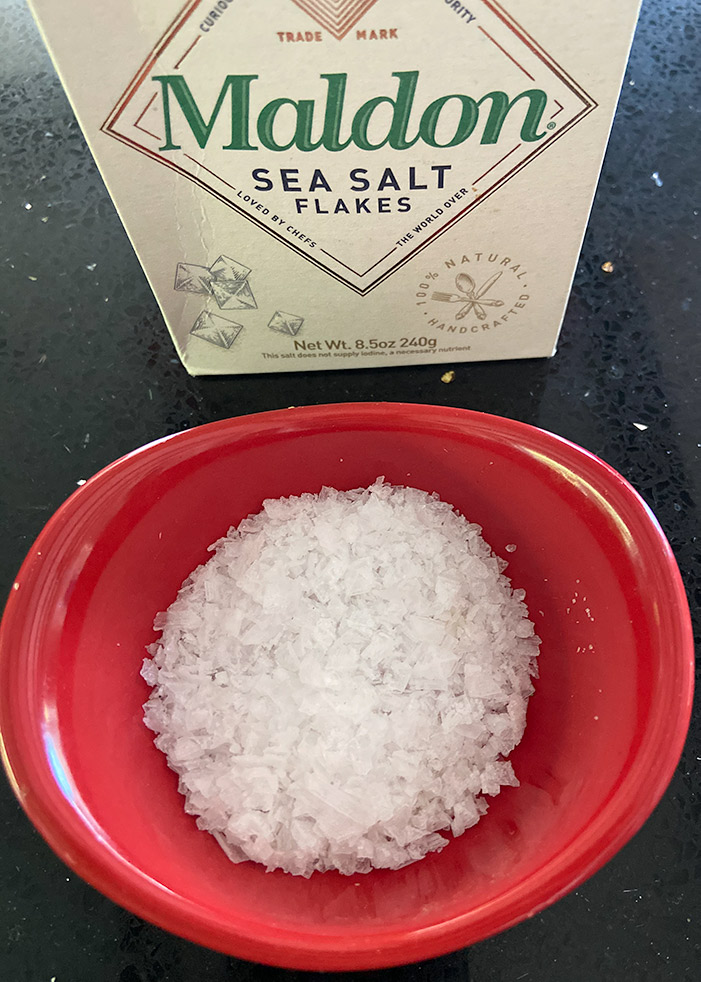 Bread: Can use Italian rustic bread or any kind of baguette
Optional: Add in fresh mozzarella balls, serve with shaved parmesan, melt the cheese with the bread.
Should bruschetta be served cold?
Room temperature is best in my opinion. No rules to this. It's good either way!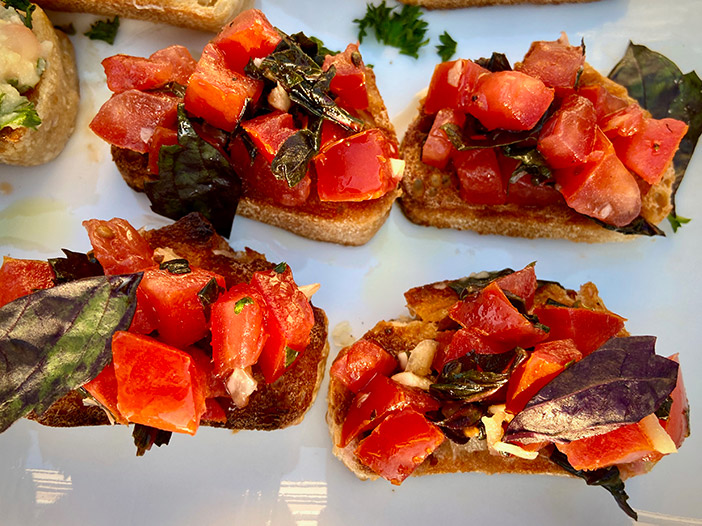 Can you make bruschetta ahead of time?
Bruschetta is best to let it marinate for thirty minutes up to two hours at room temperature. Any longer then refrigerate in a tightly sealed container up to 24 hours in advance and bring to room temperature before serving. In this case, wait to add the basil till ready to serve so it remains fresh and holds it's color.
Savory's Tips Recommendations
Leftovers are great to use in eggs, pastas, or even baked with fish/chicken
Make as a sauce for angel hair pasta and toss in shrimp with fresh parmesan
Reduce the balsamic dressing for a sweeter taste or use the store-bought kind for drizzling
Savory's Pairing Recommendations
Pair with chianti, dry rose, or my bomb ass sangria that is perfect for hosting!
Great addition to a charcuterie board or as a tapas or make my bruschetta trio for a fun appetizer!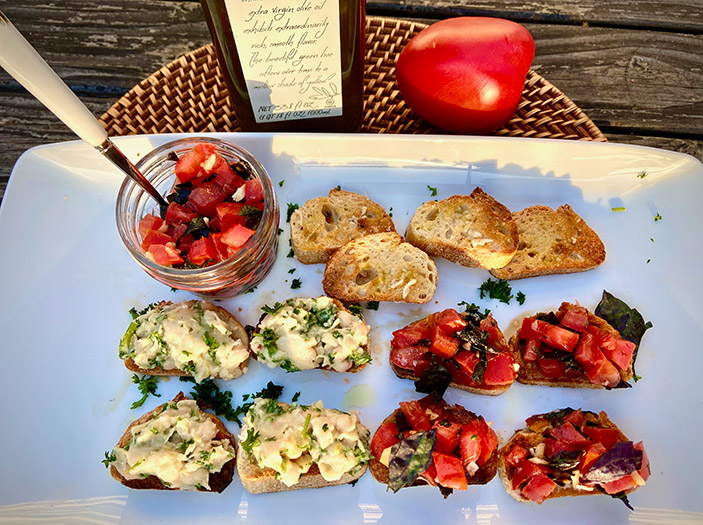 Cheers!
Pin this recipe for later! Talk to me and let me know how you like your bruschetta in the comments below! I love hearing from you!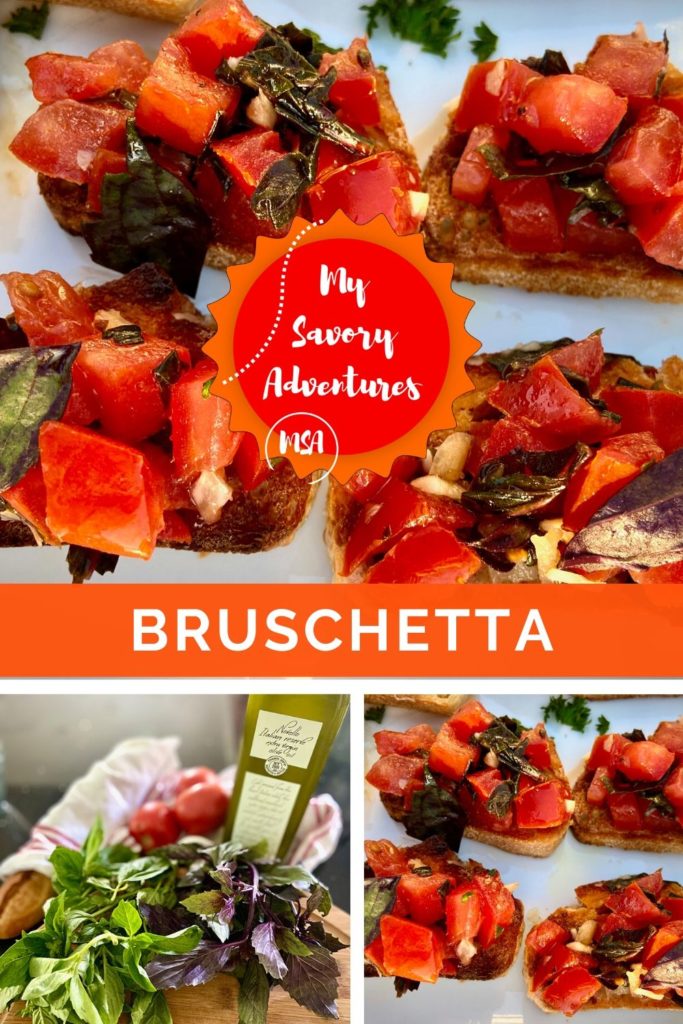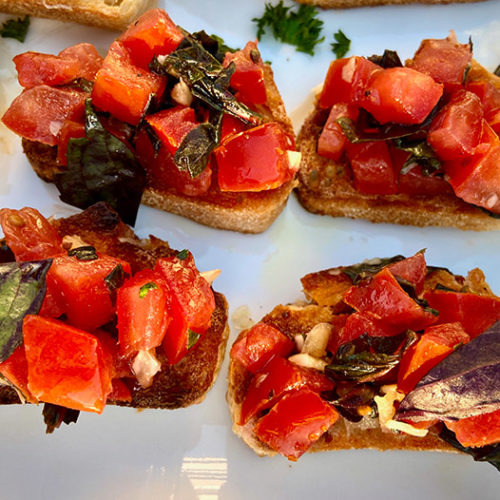 Classic Style Bruschetta
Nothing says summer like fresh tomatoes tossed in with basil, olive oil, and garlic served on grilled garlic bread. Perfect for a quick and tasty appetizer ready in 10 minutes!
Ingredients
1

Italian loaf or baguette, sliced 1/2 in. thick

4

tomatoes, chopped

4-6

basil leaves, chiffoned

1

clove

garlic, finely chopped or cut in half

depending on if you toss it in tomatoes or rub on bread

2-4

tbsp

olive oil

maldon salt to taste or kosher salt

1

tbsp

balsamic vinegar, either for drizzling or mix in

optional
Instructions
Preheat the grill or if using oven turn it on to broil.

Mix chopped tomatoes, basil, 2 tbsp. of the olive oil, and garlic (if adding it here). Best to let it marinate for 1-2 hr.'s for the flavors to meld together.

Slice the bread and toast in toaster, grill, or broil until golden brown. Rub with the garlic cut side up (if adding it here) on cut side up. Serve tomato mixture on top sprinkled with additional salt if needed, olive oil, and balsamic if using.
Notes
Marinate the tomato mixture for 1-2 hrs. for the flavors to meld if you have the time. Can be prepared 1 day ahead. 
Salt is up to your discretion. Add to taste. 
Add balsamic directly into the tomato mixture, however, I like the drizzle for presentation. Or do both. 
For the garlic, if you rub it directly on the bread it's not as sharp as it would be mixed in raw into the tomato mixture.