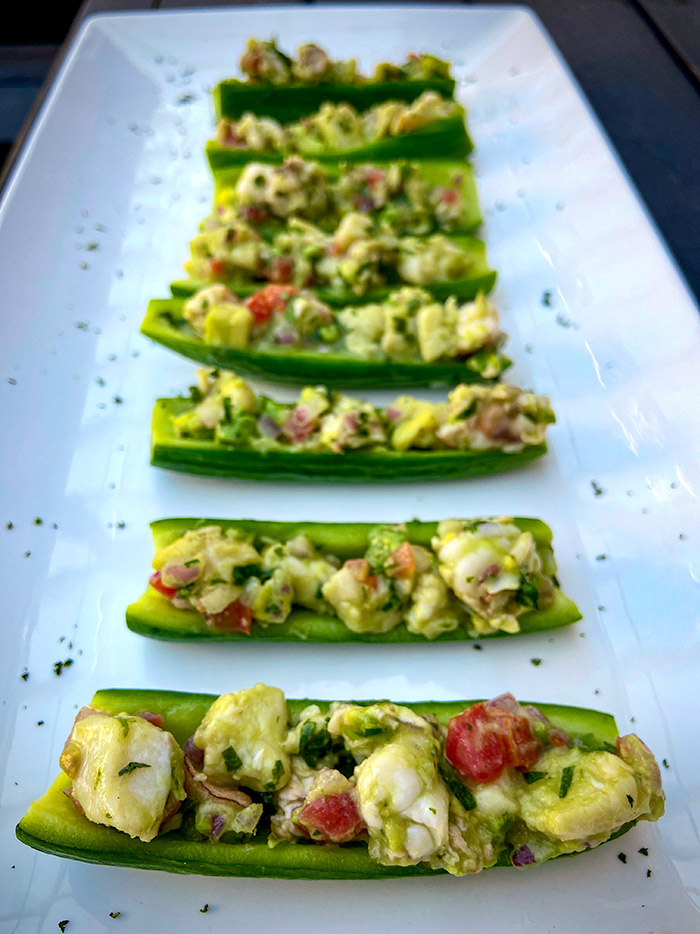 This cucumber ceviche is a classic twist using shrimp in combination with tilapia marinated in fresh citrus with red onions with a kick from serrano peppers topped with avocado, tomatoes, and cilantro with just a pinch of cumin, salt, and worscheshire sauce all served in a cucumber boat!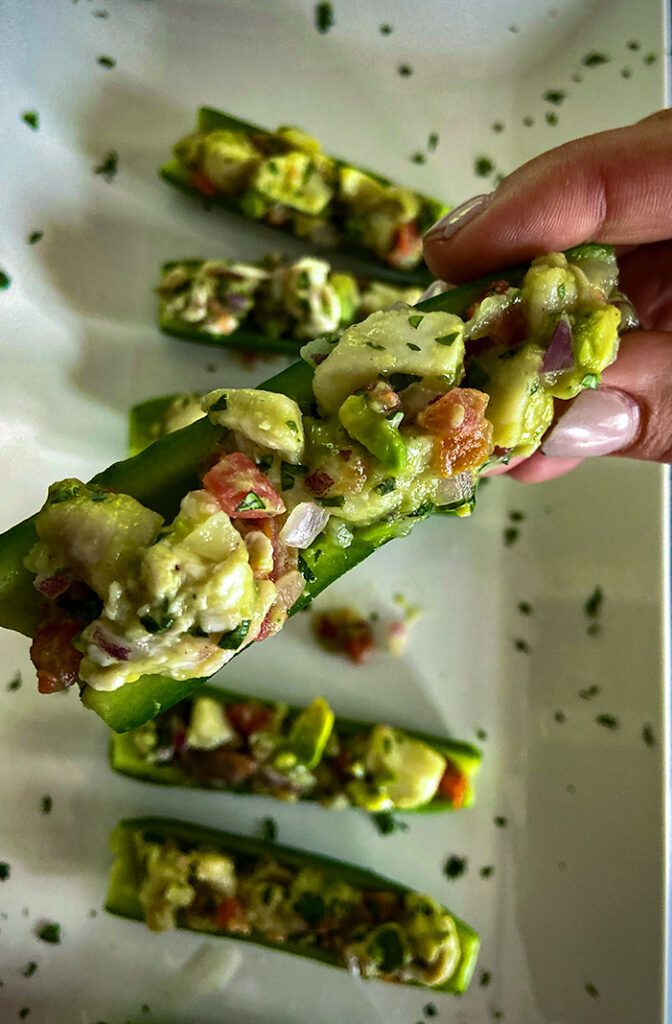 L.A. in particular has been scorching hot these past few days! If I can't find myself on a boat at least I can create one that cools me from the inside out!
Ceviche is one of the easiest and most rewarding and crowd-pleasing dishes you can make! The hard work is in fine dicing the vegetables!
What is Ceviche?
Fresh seafood that has been marinated in limes, lemons, and sometimes orange juice mixed in with onions, cilantro, tomatoes, and various spices/combinations served with tortilla chips, tostadas, or even plantains. Ceviche is said to have originated in Peru, however can now be found in many countries that have adapted the dish to their tastes!
One of the best ceviches I ever had was in Holbox, Mexico at Big Fish! Just look at that presentation—click here to read more about it!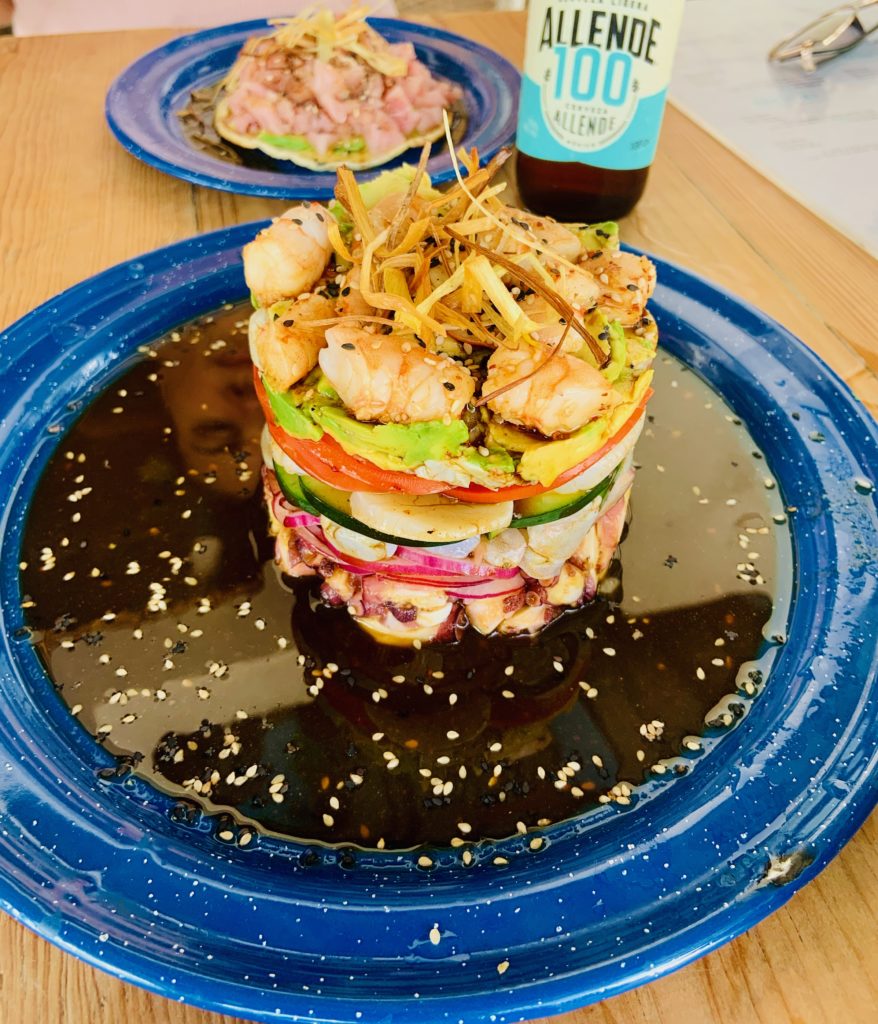 Step 1:
Marinate the fish/shrimp in red onion, lime juice/lemon juice, and serrano peppers for 4-6 hours until the fish turns opaque. Drain the juices (step is optional) and rinse with orange juice.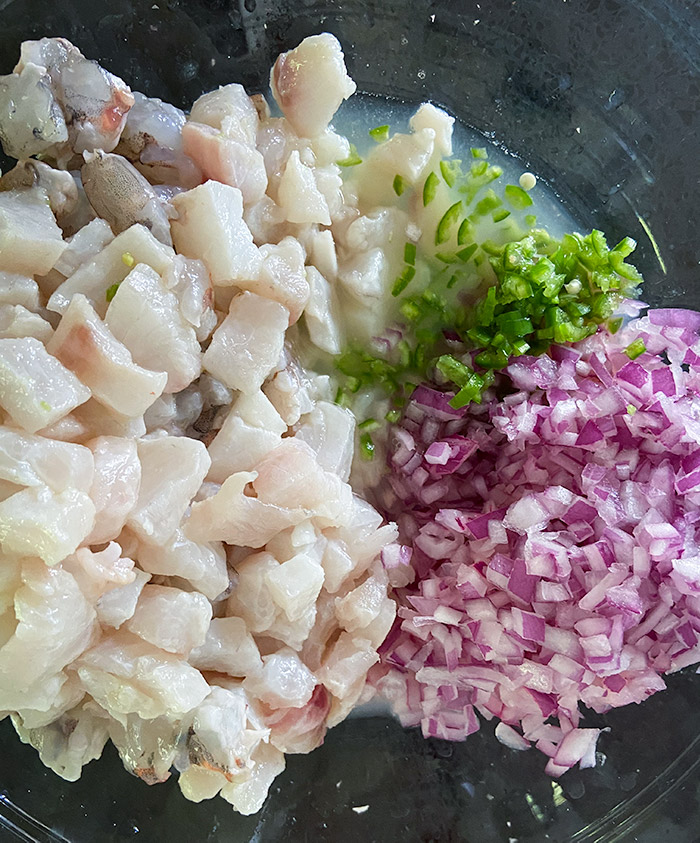 Why drain the juices/rinse with orange juice?
Draining the juices prevents the cucumber from becoming too soggy and the orange juice balances the tartness of the citrus.
Step 2
Add in diced avocado, tomatoes, and cilantro and seasonings.
Step 3
Hollow out the cucumbers and spoon the ceviche delicately into the boats and set sail!
Savory's Tips and Tricks
Drain the juices and rinse with a little orange juice, freshly squeezed to balance the tartness of the citrus.
Add a dash of oregano.
Serve in a martini glass with tortilla chips for fancy presentation.
Finely dice the cucumber in ceviche and mix along with tomatoes, avocodo, and cilantro.
Serve with my homemade lavash chips!
Savory's Pairing Recommendations
Pair with a Cucumber & Chilly Martini—see cocktailsinshape for recipe!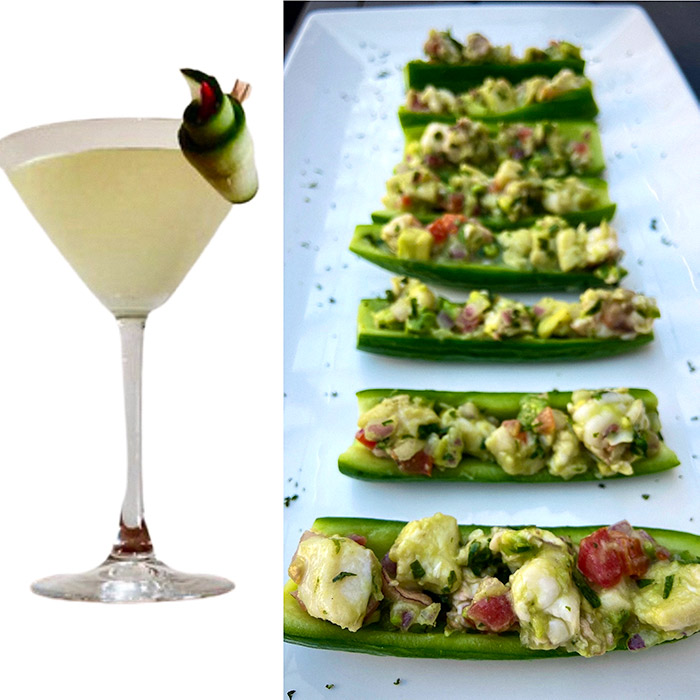 Pair with a Chilean Sauvignon blanc that is high in acidity, crisp, and well balanced with hints of fruits of pineapple/passionfruit! Recommend 2019 Veramonte Organic Sauvignon Blanc ($12).
Pair with Grüner Veltliner or sparkling wine! Just remember to keep your drink of choice high in acid and light!
Cheers!
Let me know what you think as I love hearing from you! What's your favorite way to enjoy ceviche?!?! Don't forget to pin this for later!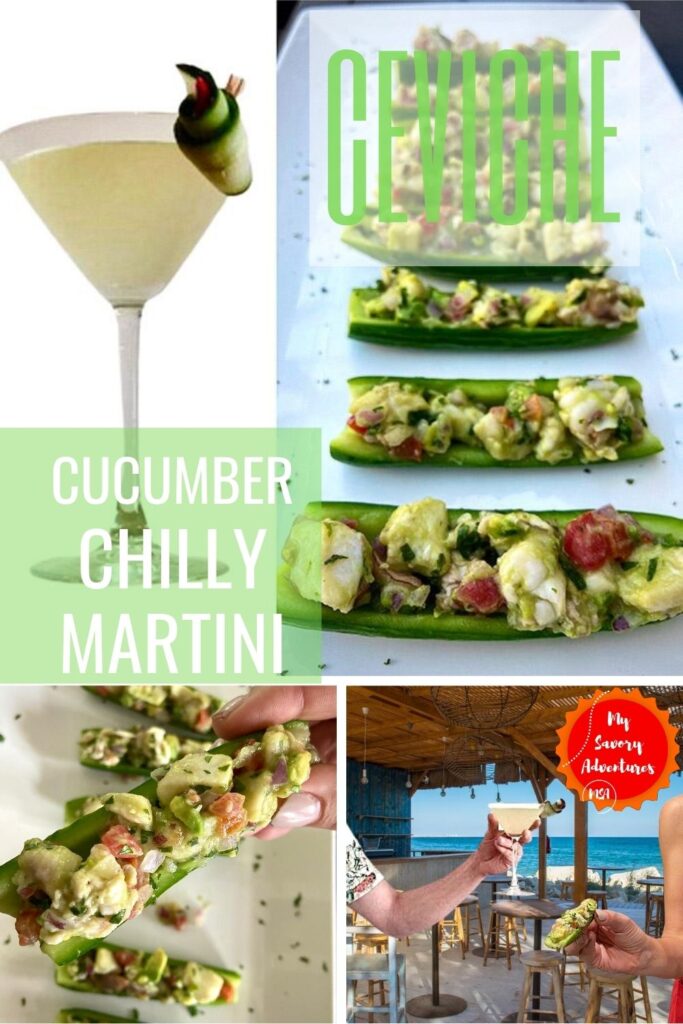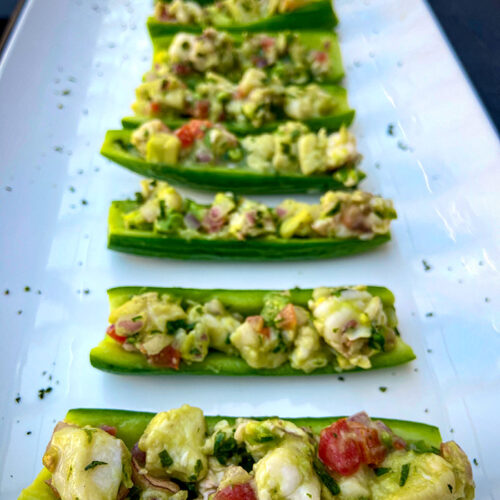 Ceviche
Nothing better than fresh fish that's been marinating in citrus with a hint of spice served on a crunchy cucumber for the perfect midday afternoon snack!
Ingredients
1/2

lb

raw shrimp, 1/2 in. diced

1/2

lb

tilapia, 1/2 in. diced

or red snapper

1/2

red onion, diced

2-3

Serrano chillies, seeded & minced

2-3

lemons, juiced

2-3

limes, juiced

1/2

orange, freshly juiced

1

avocado, cubed

2

roma tomatoes, seeded and diced

1

cilantro, bunched, minced

1

tsp

cumin, ground

kosher salt to taste

few dashes of Worcestershire sauce

optional
Instructions
In a 1 1/2-quart glass or stainless steel bowl, combine the fish, lime juice and onion. Use enough juice to cover the fish and allow it to float freely; too little juice means unevenly "cooked" fish. Cover and refrigerate for about 4 hours, until a cube of fish no longer looks Drain in a colander. Rinse with orange juice to balance the citrus with sweetness.

In a large bowl, mix together the tomatoes, salt, spices, and fish/shrimp. Cover and refrigerate if not serving immediately. Add avocado right before serving.

Hollow out the cucumbers and spoon the ceviche inside for serving.