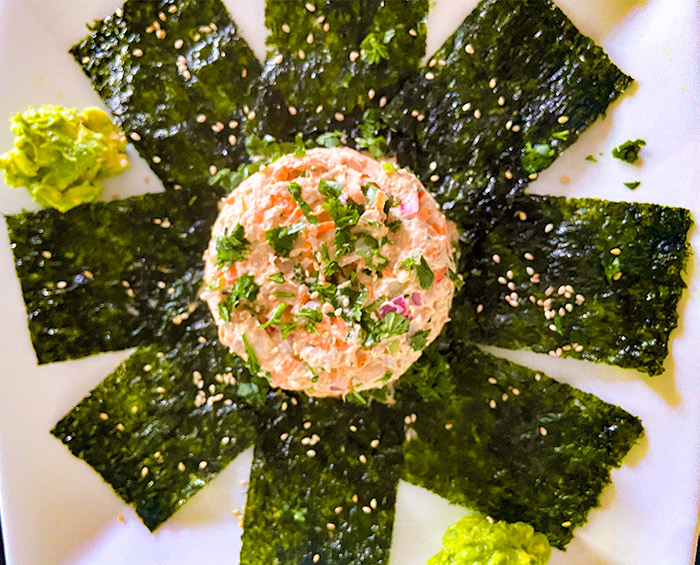 Canned tuna ceviche is an impressive way to dress up this common pantry item. Since we are making less trips to the grocery store these days and some are relying on delayed shipments and food delivery services we don't always have what we want to make a gourmet meal (first world quarantine problems). Savory's Adventures to the rescue!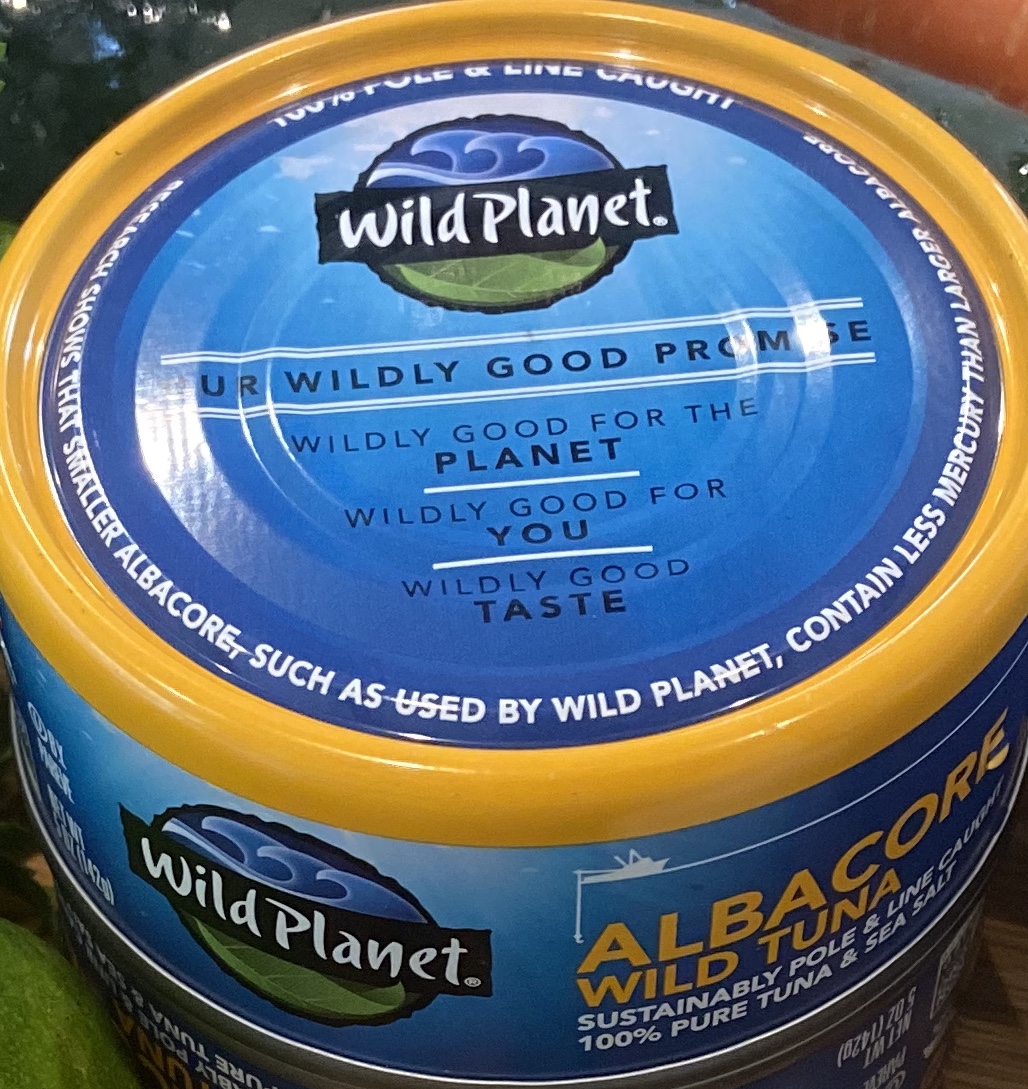 One fine day I was looking into the pantry scanning my canned goods to see what to make for lunch—then she spoke to me–a sparkling blue can of white albacore tuna in all of its spring water glory!
Ceviche is one of my favorite things to order as an appetizer or even as a main meal especially on a warm summer day. How can it get better than fresh seafood that has marinated overnight in citrus juices of lemons and limes infused with the sharpness of red onions, the boldness of chili peppers, and the zest of garlic topped with the freshness of cilantro for that extra ump?!?! One of my top ceviche experiences was in Holbox, Mexico (click here to read)!
Today we are putting canned tuna ceviche to the test to see if it rivals the restaurant-quality yellowtail tuna style of ceviche!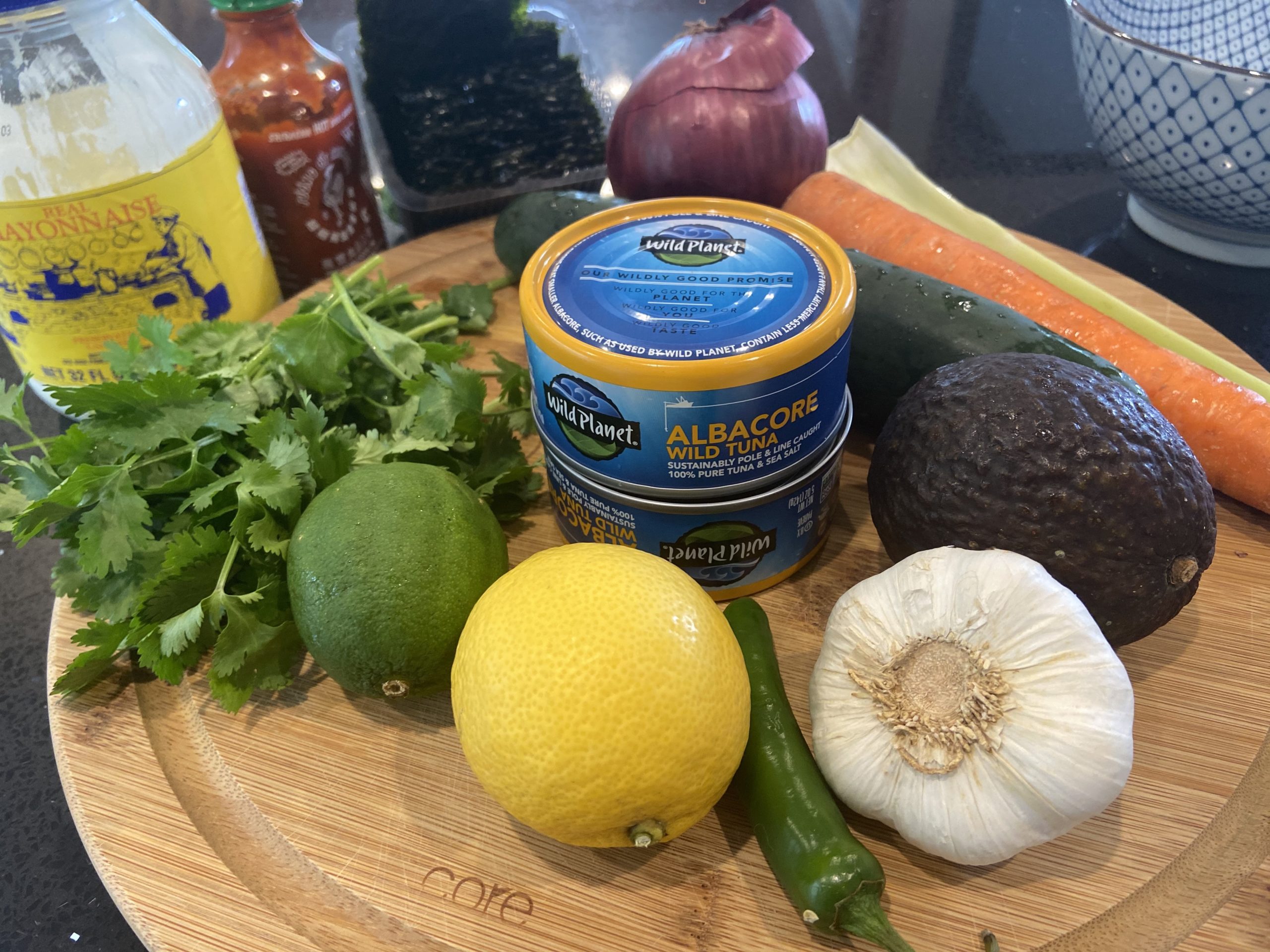 The ingredients are a fusion of what is used in tuna salad and ceviche. First and foremost choose a citrus–I used both lemon and lime. Proceeded with garlic, red onions, celery, bell pepper, shredded carrots, jalapeno pepper and cilantro all finely diced.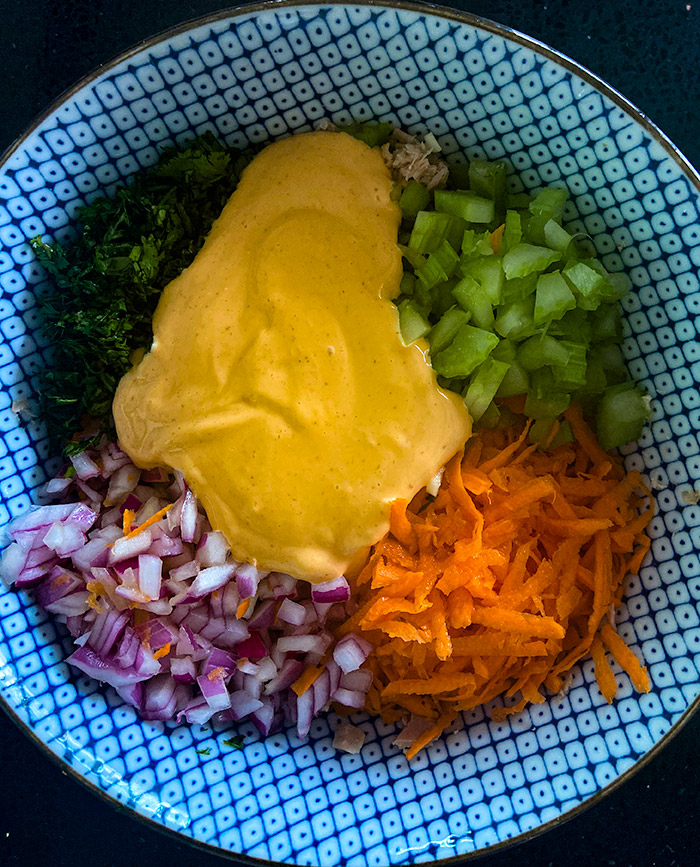 Sauce
I decided to stick to a mayo based sauce however added in a zesty siracha to make things even more adventurous. Mix it all together and let it marinate for at least 30 minutes up to the next day.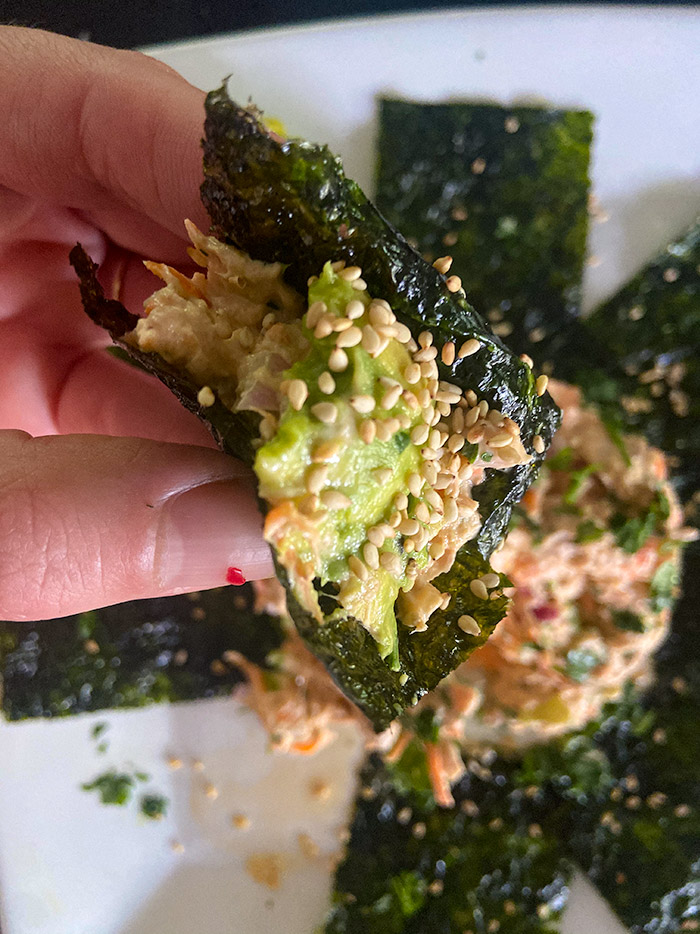 The Verdict
Upon first taste it was good, but something was missing. Normally when I make ceviches I drain the citrus the next day and add in fresh-squeezed orange juice to give it a sweet taste to balance the tartness rounding out the flavors. Bam thats what I did and it came out perfectly. Try it for yourself—you'll be shocked that it came from a can!
Savory's Tips and Tricks
Use greek yogurt in place of mayo
Use cucumbers instead of celery for that crunch
Savory's Pairing Recommendations
Serve canned tuna ceviche with Seaweed snacks (very nutritious and can be found at Costco), rice crackers, tortilla chips, or any kind of cracker.
Enjoy with a corona (no punt intended), dry white or rose wine.
Cheers!
Pin this Canned Tuna Ceviche for later!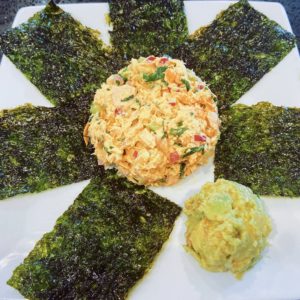 Canned Tuna Ceviche
Ingredients
2

6 oz. can

fresh water tuna

1/2

cup

mayo

2

tsp

siracha

optional

2

tbsp

lemon or lime juice, freshly squeezed

1-2

tsp

garlic, finely chopped

1/2

cup

red bell pepper, finely diced

equals 1/2 pepper

1

jalepeno, finely diced

or less or skip if don't like spicy

1/4

cup

red onion, finely diced

1/2

cup

celery, finely diced

2

tbsp

shredded carrots

optional

1

tsp

orange juice, freshly squeezed

optional

salt to taste
Instructions
Mix everything together and refrigerate for at least 15 minutes. Taste test and adjust seasonings accordingly. Serve with tortilla chips, rice cakes, seaweed snacks, or crackers.
Notes
Serve with avocado on the side. 
Use greek yogurt as a substitute for the mayo.
Store in an airtight container for 3-4 days.