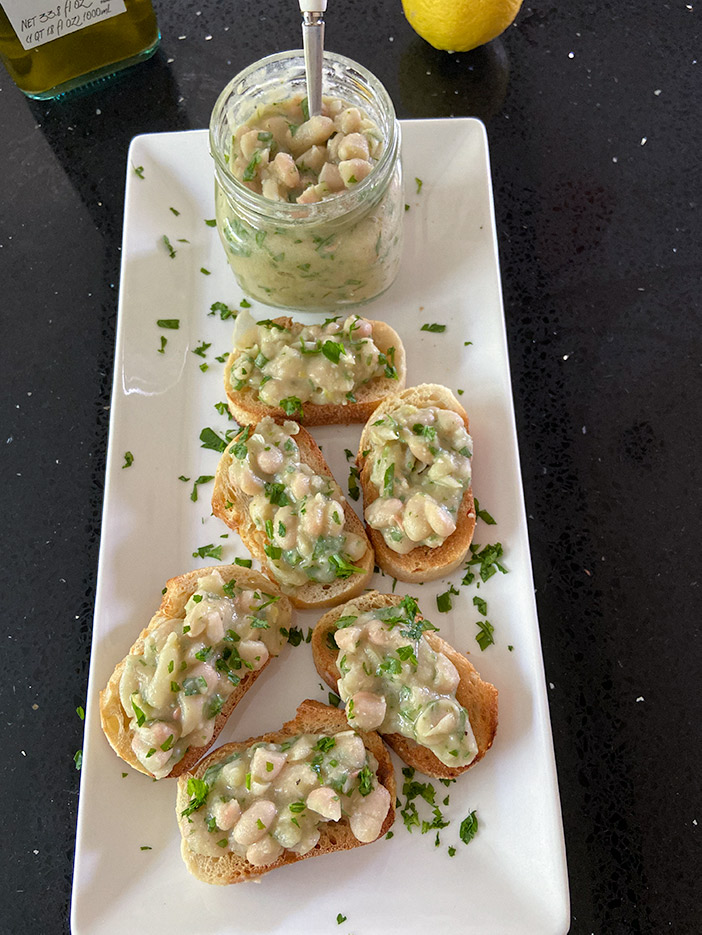 Bruschetta comes in many many ways, however we are more familiar with the tomato, basil, garlic, and olive oil kind. In Tuscany, you will find bruschetta translated into something as simple as toasted garlic bread drizzled with olive oil or cannellini beans mixed with garlic, olive oil, lemon, and parsley served over toasted bread.
I love all three! In fact, check out my bruschetta trio recipe to wow your friends and family!
This recipe is as simple as it sounds.
Step 1: Open the can of cannellini beans. Rinse. Smash them.
Step 2: Chop parsley and garlic, zest/juice the lemon and add to the beans.
Step 3: Add in olive oil and salt. Mix.
Step 4: Toast, grill, or broil the bread. For serving can leave the bean mixture on the side or scoop on top!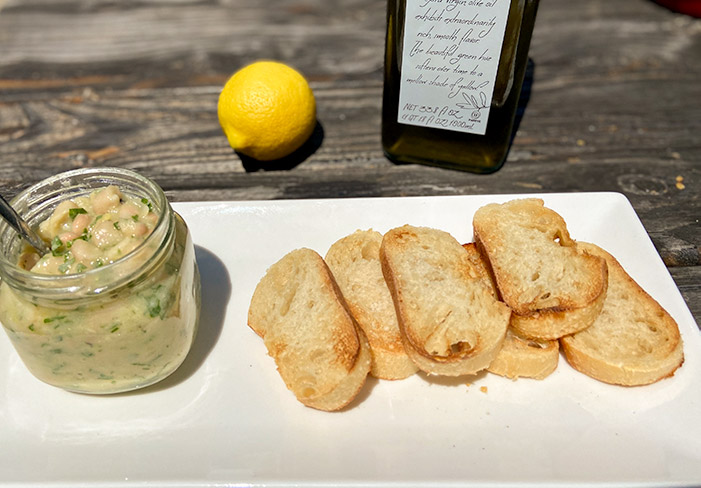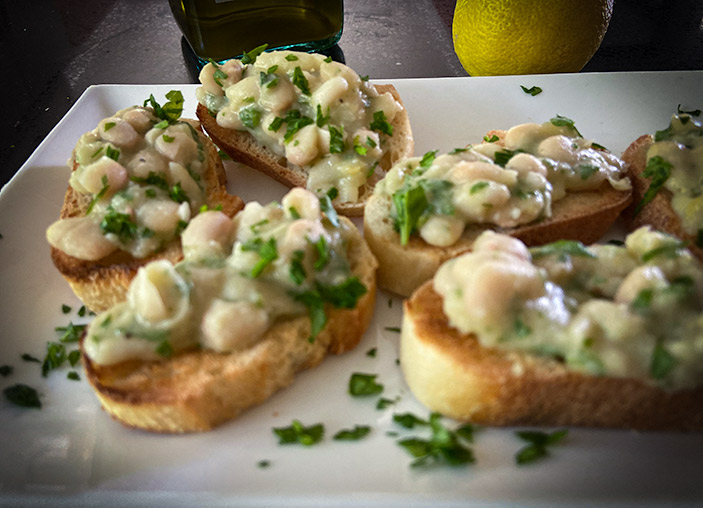 Savory's Tips and Tricks
To prevent bread becoming soggy leave the bruschetta mixture on the side and have guests scoop their own onto the bread.
Add in other herbs such as rosemary, oregano, or thyme (dried or fresh)
Savory's Pairing Recommendations
If you happen to have leftovers create my White Bean Bruschetta Open Sandwich!
Pair with a sweeter white wine like Pinot Grigio or Viognier or glass of dry rose.
Cheers!
Pin this recipe for later! Leave your comments below and as always if you made this recipe snap a photo and let me see it on Instagram/FB!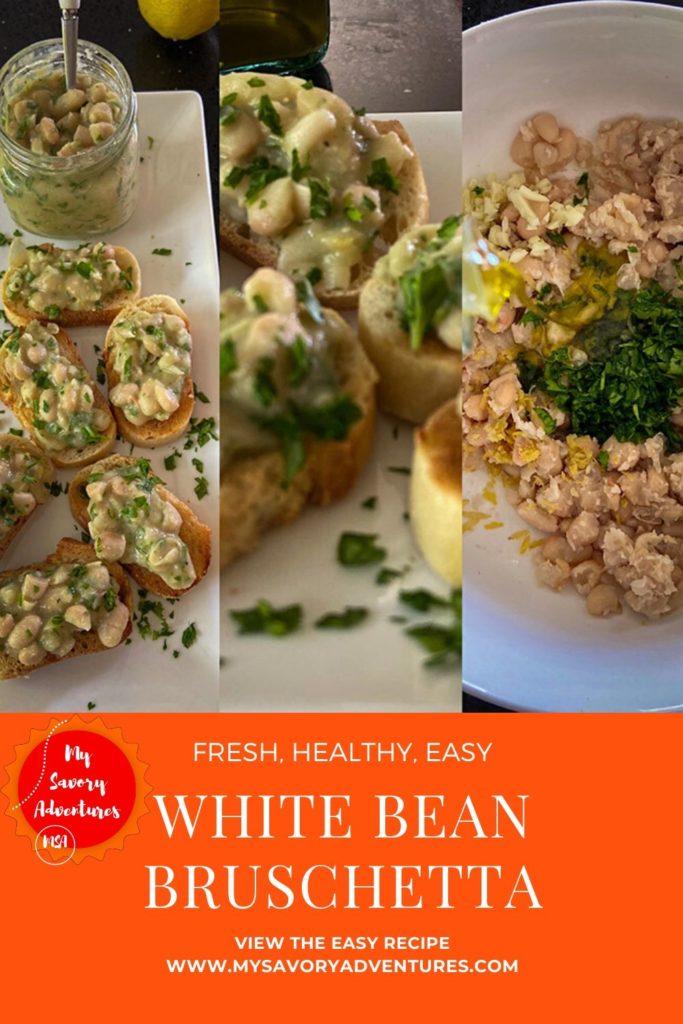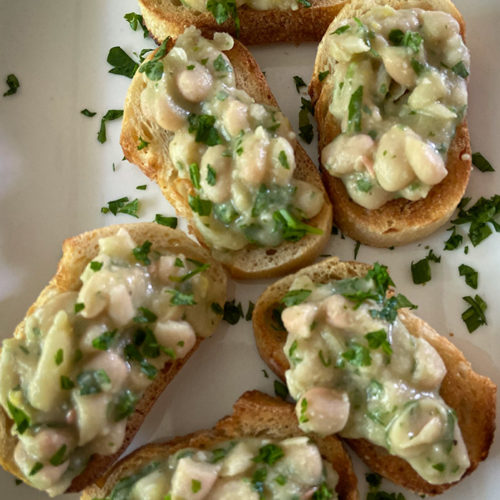 White Bean Bruschetta
Tuscany variation to bruschetta made with cannellini beans, lemon, garlic, and parsley.
Ingredients
1

baguette

1

can

cannellini beans, rinsed

1

lemon including 1/2 tsp grated peel

1

tbsp

parsley, finely chopped

1

tsp

parsley, finely chopped for garnish

salt and pepper to taste

2

tbsp

olive oil

red pepper flakes for spice

optional
Instructions
Preheat grill or broiler if using oven.

Smash the beans to desired textures. Add in parsley, lemon zest, juice, garlic, salt/pepper, and olive oil. Stir lightly with spoon.

Place bread on grill or in oven on sheet pan and cook for 2-3 minutes on each side. Rub with garlic if you like more garlic.

Either leave on the side for guests to serve themselves or spoon mixture onto bread right before serving.
Notes
Can add in red pepper flakes for a little spice.
Substitute or add in thyme, rosemary, oregano (fresh or dried).