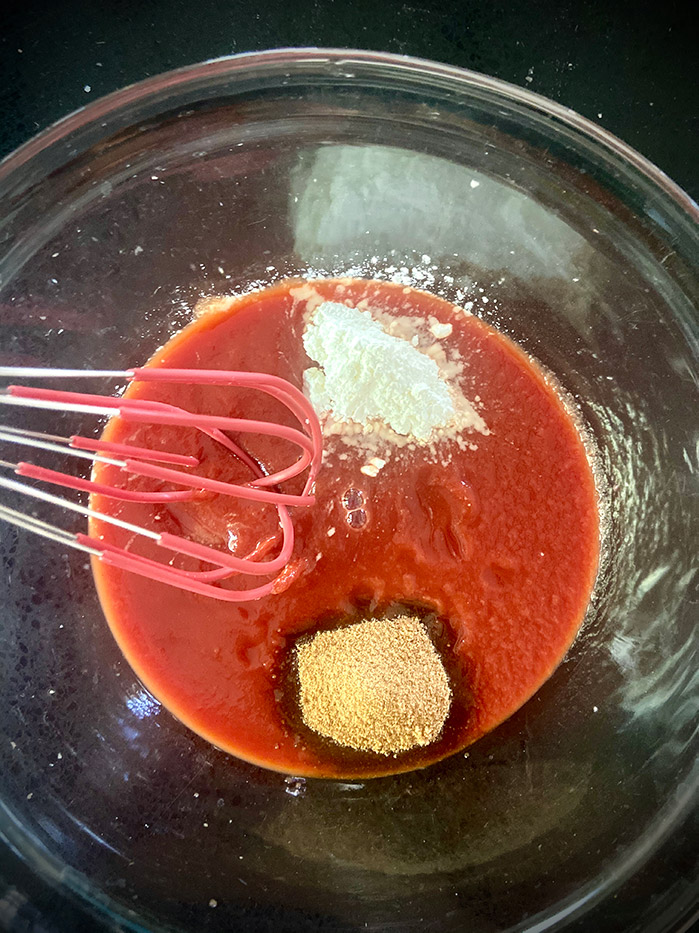 The inspiration to make homemade canned tomato soup stemmed from wanting to share my mom's famous Pizza Casserole with you all and of course being from Michigan canned products are heavily used in many recipes!
Since I wanted to update Mom's Pizza Casserole III created by Leone Hufnagel I wanted to make everything fresh that included condensed tomato soup. Surprisingly it's so easy with no cooking required with just four ingredients and literally takes five minutes! Seriously one of the easiest things I have ever made! Recipe from Real Life Dinner.
Step 1: Gather your ingredients—tomato sauce (I prefer Muir Glen brand), cornstarch, sugar, and salt.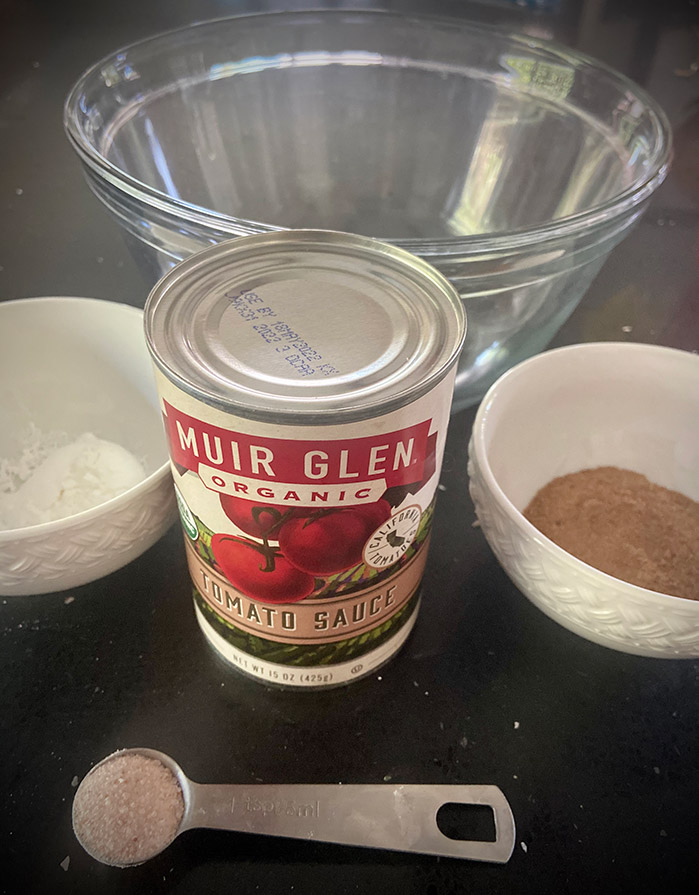 Step 2: Add ingredients to mixing bowl.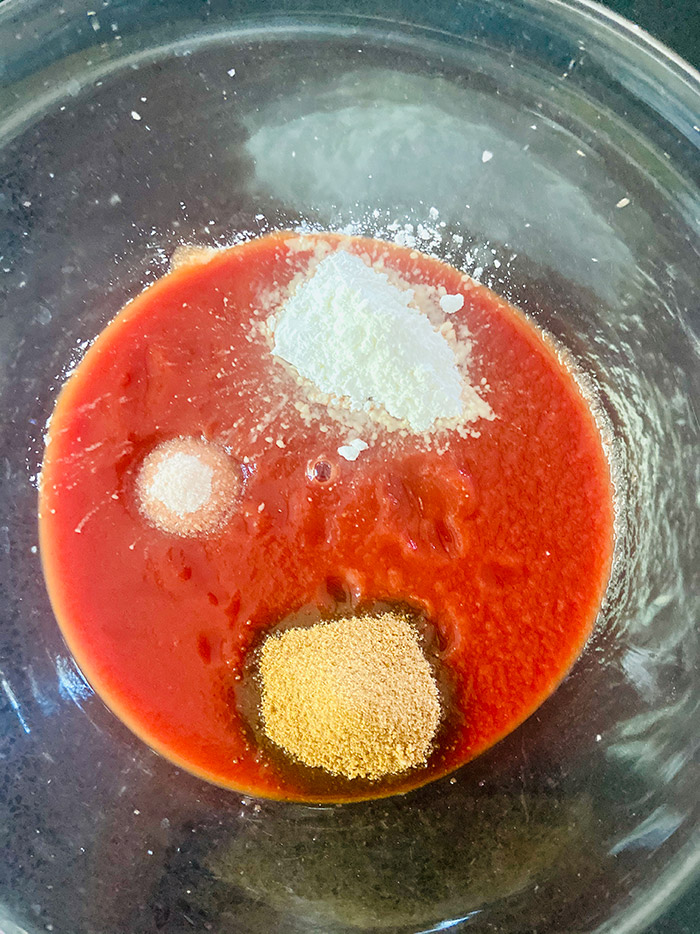 Step 3: Whisk together until well incorporated and Wallah!
Incredibly simple as promised! Not to mention way healthier as there are no preservatives nor that poison of an ingredient known as high fructose syrup!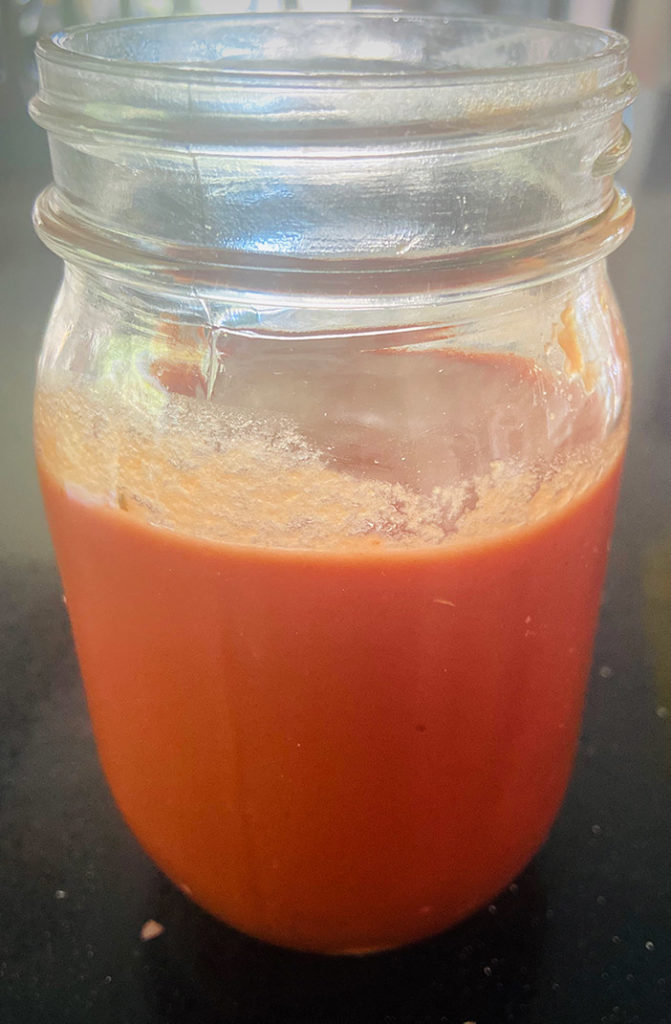 Savory's Tips and Tricks
If you wanted to make this for a quick tomato soup add 1-2 cups of water, basil, salt, pepper, garlic powder, onion powder, or oregano and heat all together in small saucepan.
Savory's Pairing Recommendations:
Use immediately in my Mom's Upgraded Pizza Casserole Recipe! You won't be disappointed!
Don't forget to leave your comments below to let me know your favorite way in using homemade condensed tomato soup! Pin the recipe for later!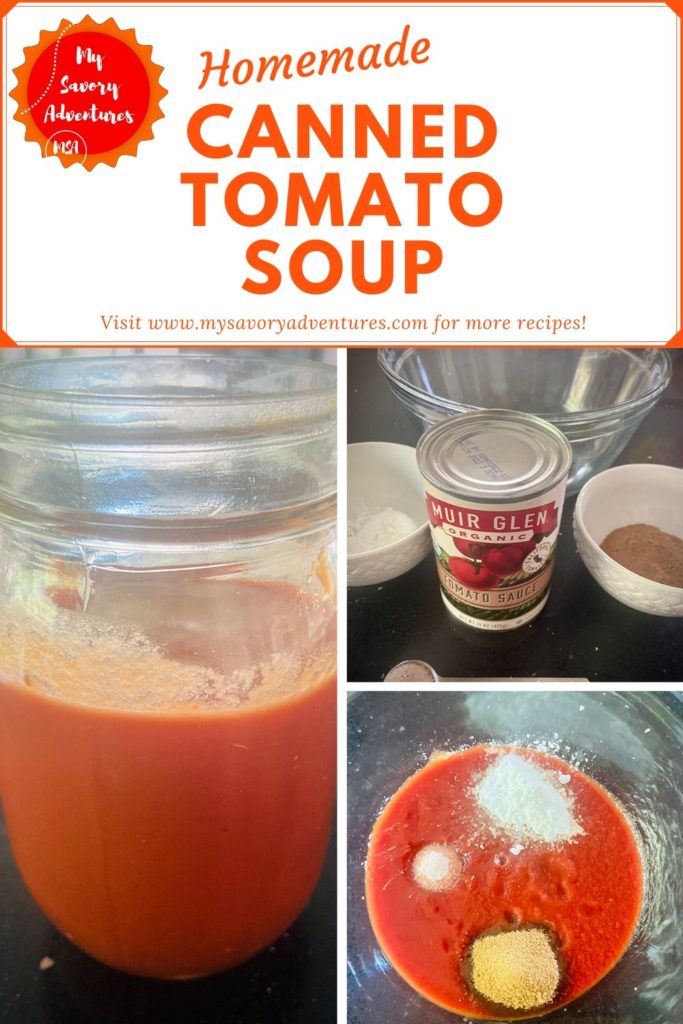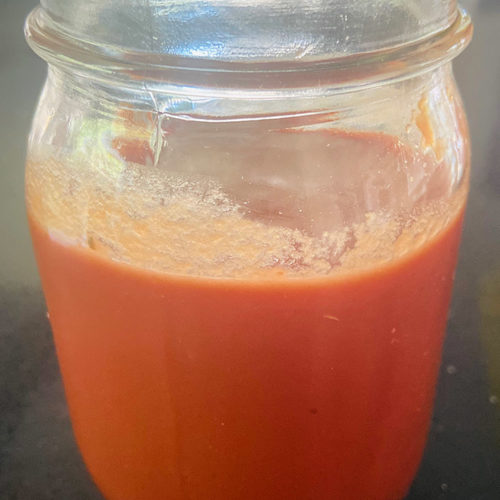 Homemade Condensed Tomato Soup
Surprisingly easy and healthy substitution for canned tomato soup ready in as little as 5 minutes!
Ingredients
1

15 oz.

tomato sauce

Prefer muir glen brand

2-3

tbsp.

brown sugar

Prefer coconut palm sugar

2

tbsp.

cornstarch

1

tsp.

salt
Instructions
Place all ingredients in mixing bowl and whisk together until well incorporated. Use as directed in recipes.
Notes
Add 1-2 cups of water or milk in a saucepan with desired seasonings to convert into tomato soup such as garlic powder, onion powder, black pepper, and oregano.