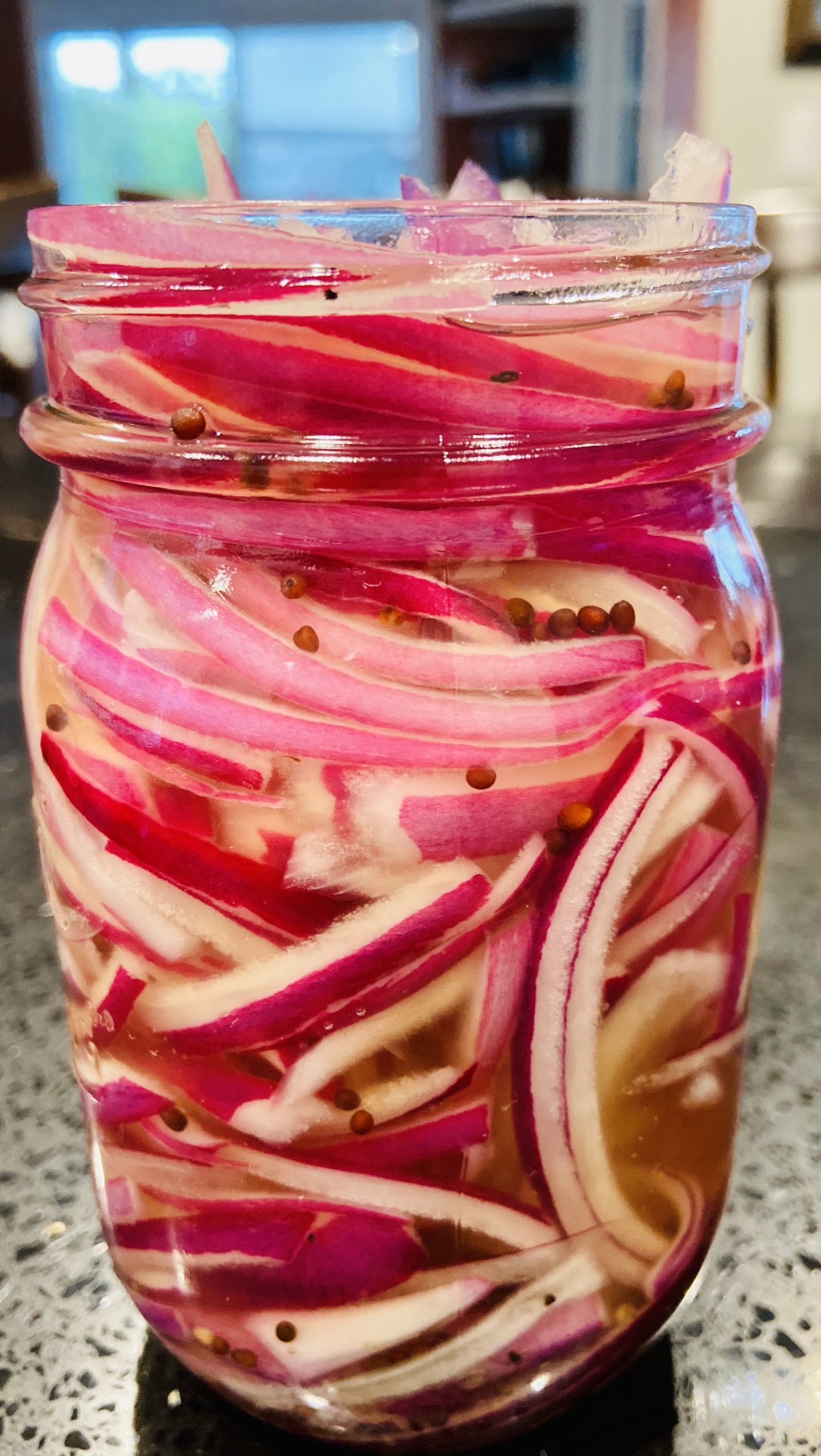 Pickled onions can be found as a staple in Savory's refrigerator. When I met Gary I discovered the Indians and the Germans have something in common—we both love our pickles just in different ways. Except one minor detail we use cucumbers and they use onions. 
I enjoy both however I now considerably consume way more of the pickled onions compared to the traditional. The zest, sharpness, tanginess, and bright color are the perfect compliment to salads, beans, avocado toasts, eggs, tacos, pulled pork, grilled meats, and of course tandoori chicken/Indian kebabs.
The recipe is basic and quick: all you need is vinegar, sweetener, and seasonings! Not to mention it's ready in just 30 minutes!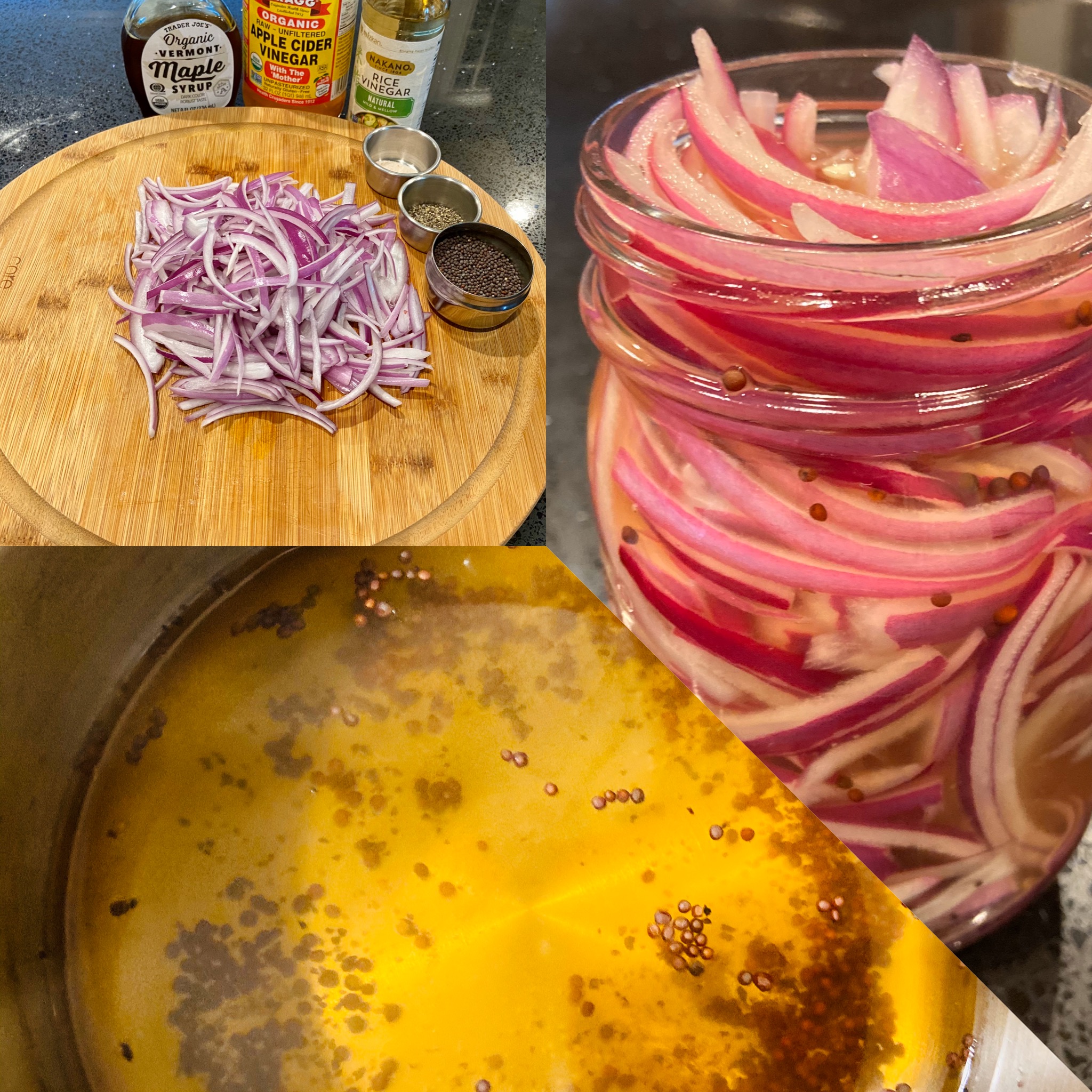 How long do they last?
Store in a sealed jar for up to 3 weeks, but they won't last 3 days!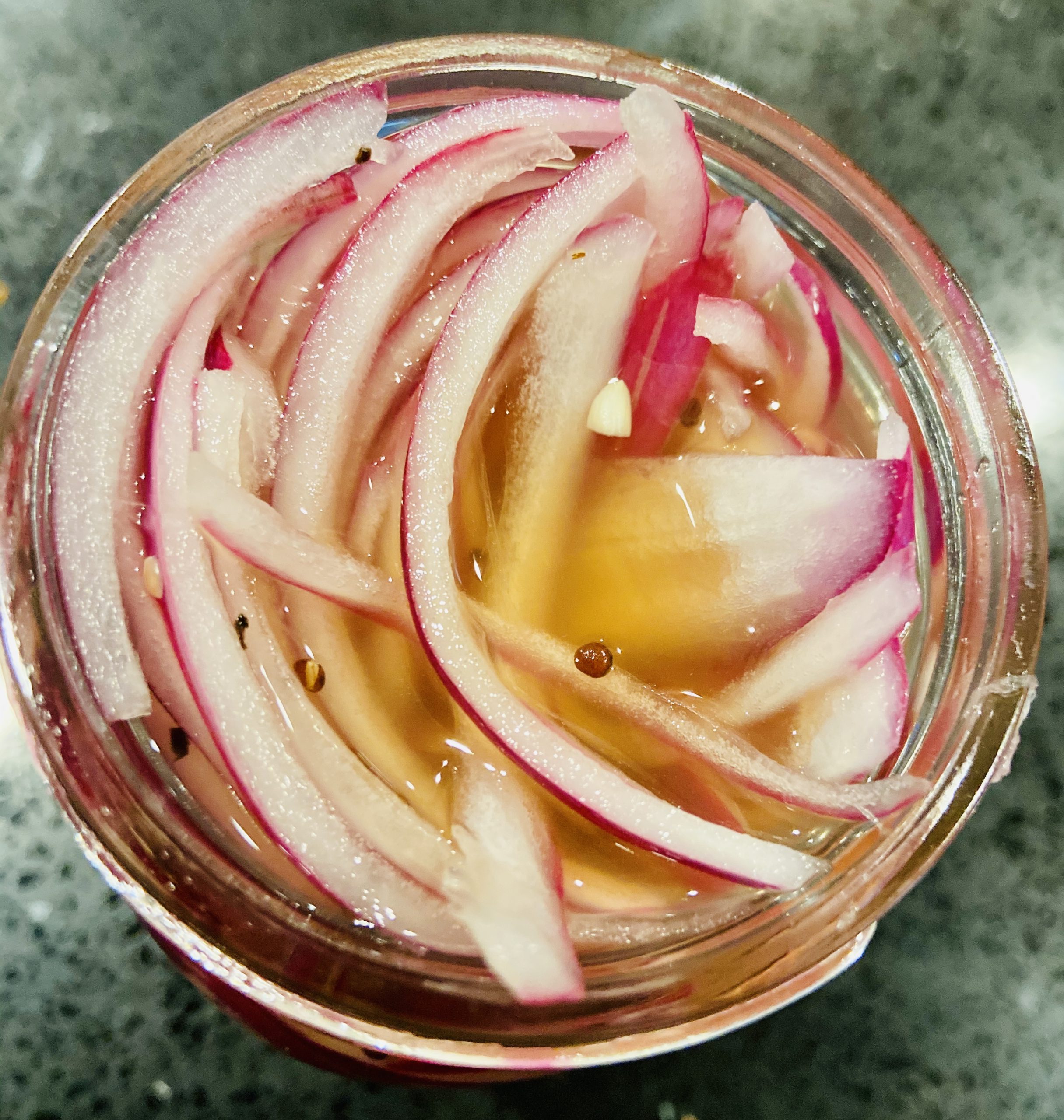 Savory's Tips & Tricks
Vinegar: use apple cider for a stronger taste, a white vinegar for lighter or a combination of the two.
Sweetener: use honey, maple syrup, sugar (my preference is coconut palm).
Seasonings: use whole peppercorns, mustard seeds, cumin seeds, red pepper flakes, coriander seeds, bay leaf. 
Flavor according to your dish. If using for Mexican cuisine: cumin; Indian: mustard, cumin, coriander; Salads: peppercorns, bayleaf, mustard. 
Savory's Pairing recommendations
Roasted Curry Vegetable and Lentil Salad
I would love to hear all the creative ways you used your pickled onions! Leave your comments below. Pin this recipe for later!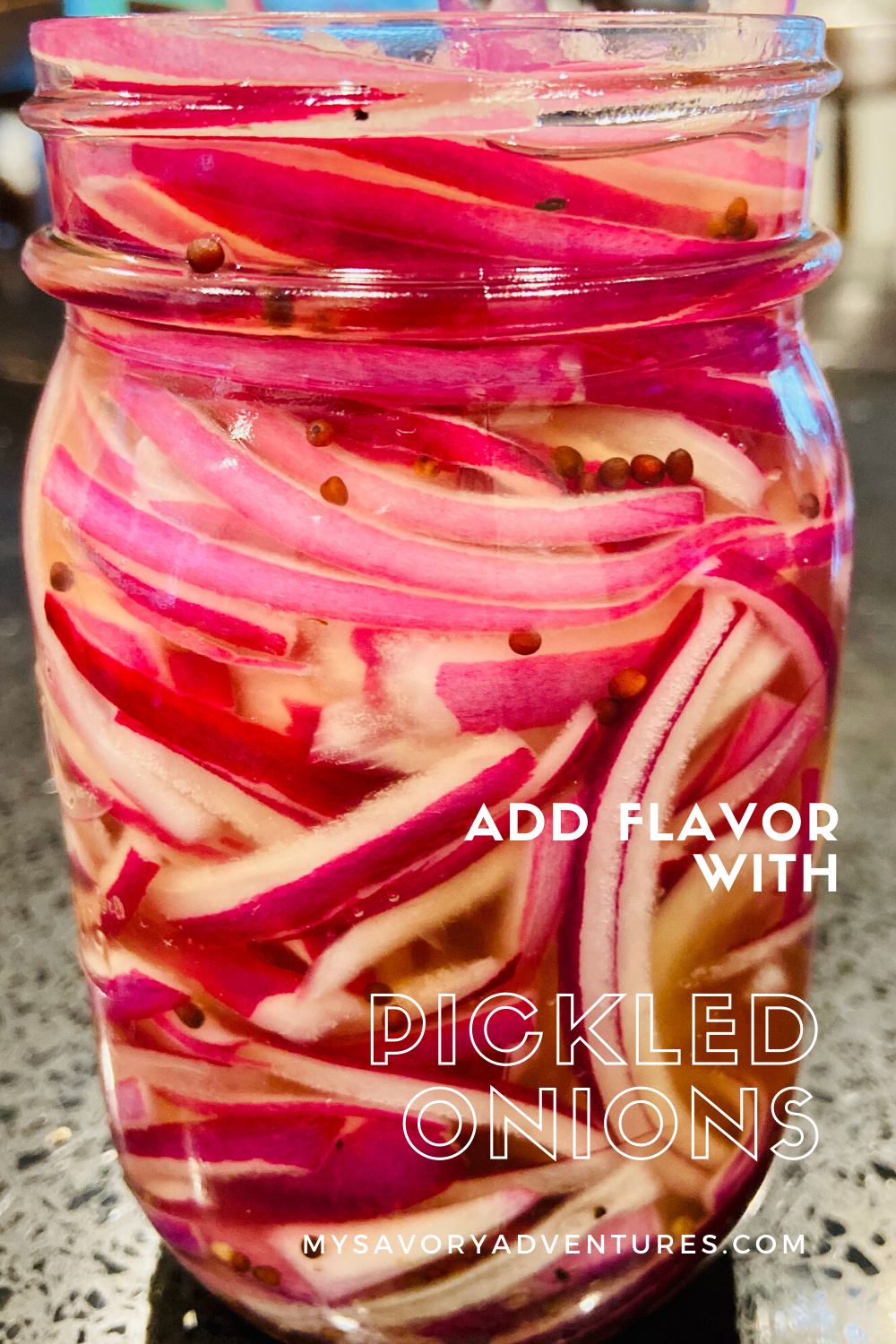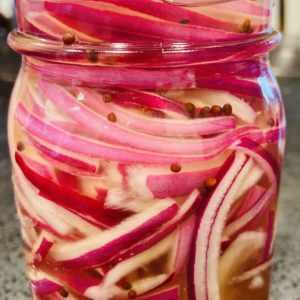 Pickled Onions in 3 Steps
Bold, sharp, zesty quick way to brighten your salads, tacos, bbq meats, and much more!
Print
Pin
Rate
Notes
Store for up to 3 weeks.
Garnish with tacos, beans, nachos, salads, eggs, avocado toast, tandoori chicken….
Ingredients
1

onion, thinly sliced

1/2

cup

water

1/2

apple cider vinegar

1

tbsp

honey

substitute with maple syrup or sugar

1 1/2

tsp

fine sea salt

1

tsp

mustard seeds

1

bay leave
Instructions
Place the onions in at least a one pint mason jar or larger.

Place all other ingredients in a small saucepan and bring to a gentle simmer over medium-low heat stirring until well combined. Pour slowly and carefully over onions using a knife to push them down. Keep in mind it will be a tight fit however the onions shrink as you pour in the liquid.

Let onions cool to room temperature for at least 30 minutes then use immediately or store in fridge until ready to use.