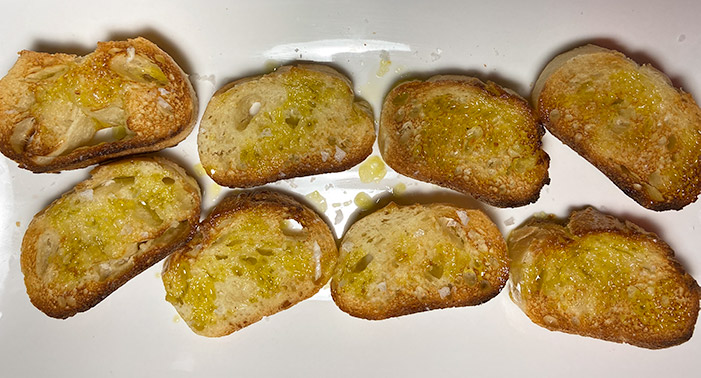 When we were in wine country of the great and ever so famous Chianti regions we were a little surprised when bruschetta would show up to our table as simply toasted bread drizzled in olive oil.
Where's the tomatoes? basil? garlic?
When in Rome (close to it)……it was surprisingly good especially with such few ingredients. That's the moment I realized bruschetta and good quality olive oil go hand in hand no matter how you decide to prepare it!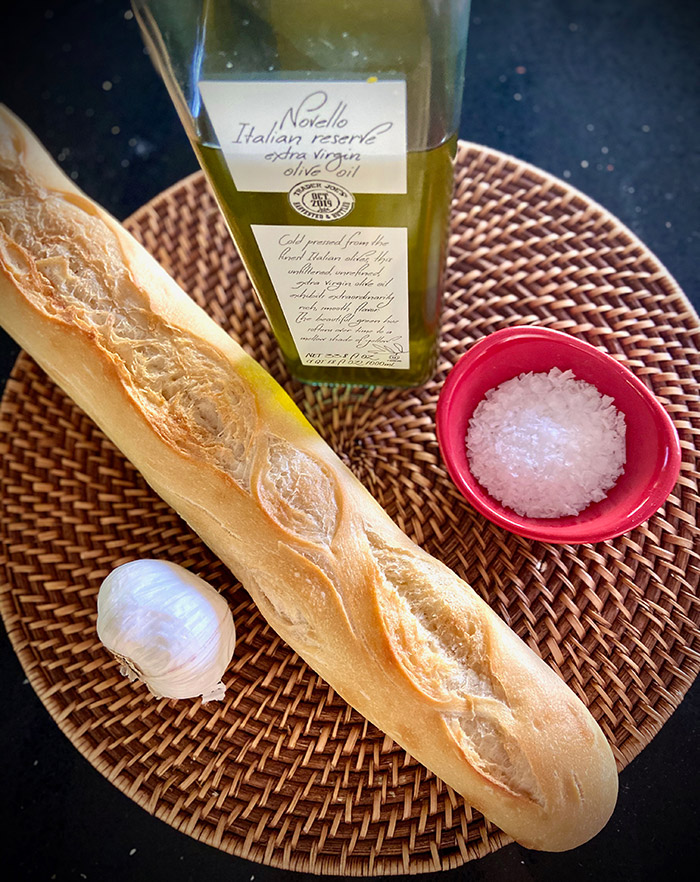 Something so tasty ready in literally 5 minutes! Using the grill? Throw on some bread. Rub with garlic. Drizzle olive oil! Voila!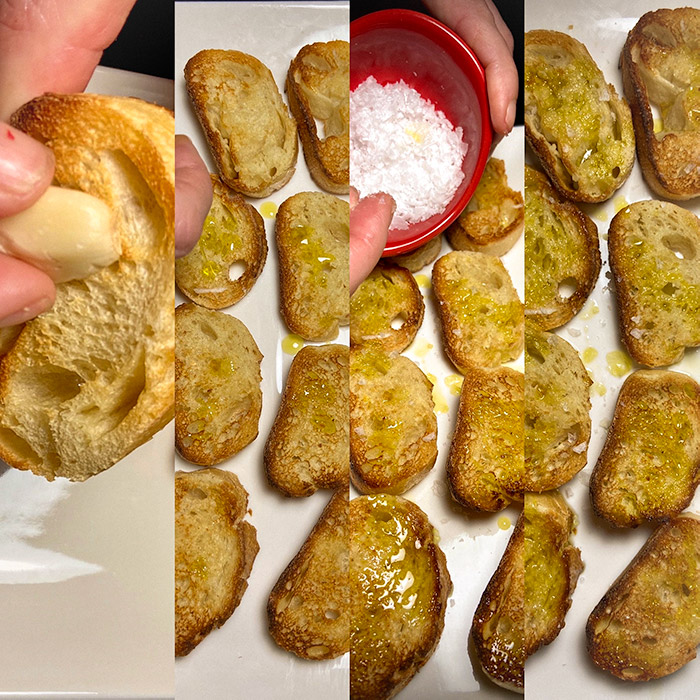 Savory's Tips and Tricks
If you only making a few then you can slice some bread and throw in the toaster.
Drizzle balsamic vinegar over the top on half or all of the bread.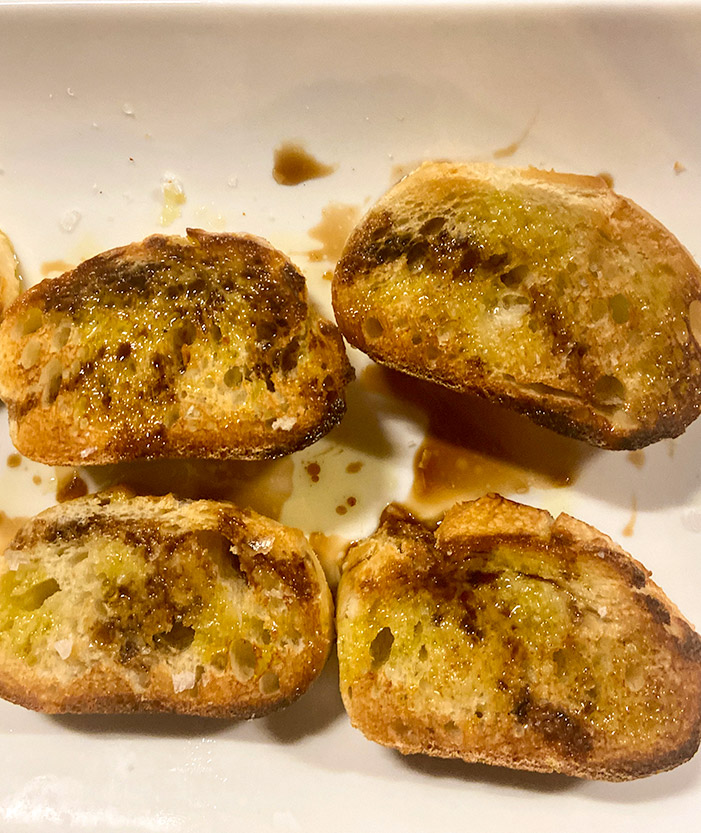 Savory's Pairing Recommendations
Try making my bruschetta trio to wow your friends and family for an appetizer.
Serve as a side with pasta, fish, chicken, or a salad.
Cheers!
Did you make this recipe? How do you like to make your bruschetta? I want to hear all about it……leave your comments below!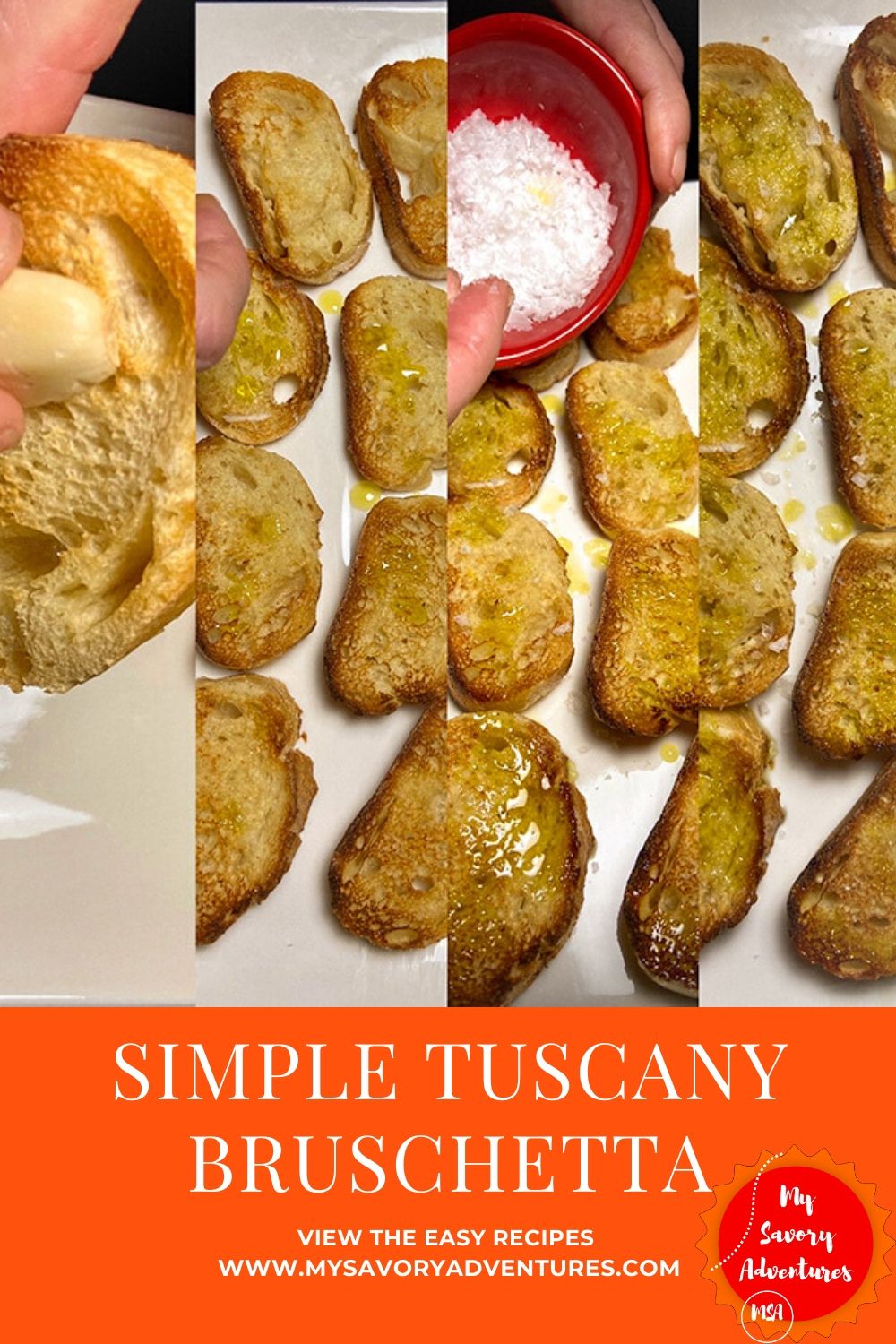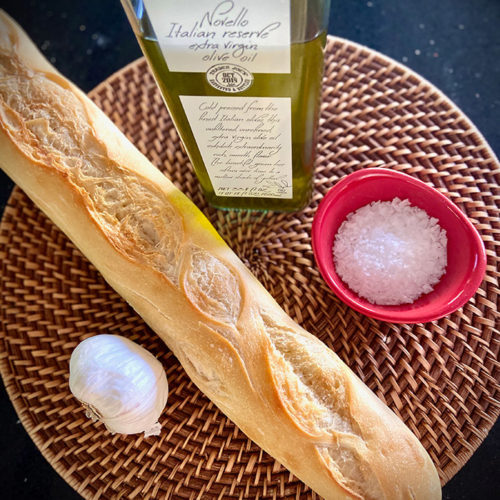 Tuscany Simple Bruschetta
Simply bread, garlic, and good quality olive oil. Can it get any simpler?
Ingredients
1

loaf of rustic Italian bread, cut into 1/2 in. slices

or french baguette

1-2

garlic cloves, cut in half

2-4

tbsp

good quality olive oil, extra virgin

maldon salt flakes for seasoning

balsamic vingerette

optional
Instructions
Preheat grill, turn oven on to broil, or toast the bread until golden brown. Rub the garlic flat side down onto the bread. Drizzle olive oil, sprinkle with salt, and finish with a little balsamic if desired.
Notes
Drizzle balsamic vinaigrette on half for variety.
Sprinkle with dried herbs such as rosemary, thyme, oregano.
Serve with a thin slice of parmesan.