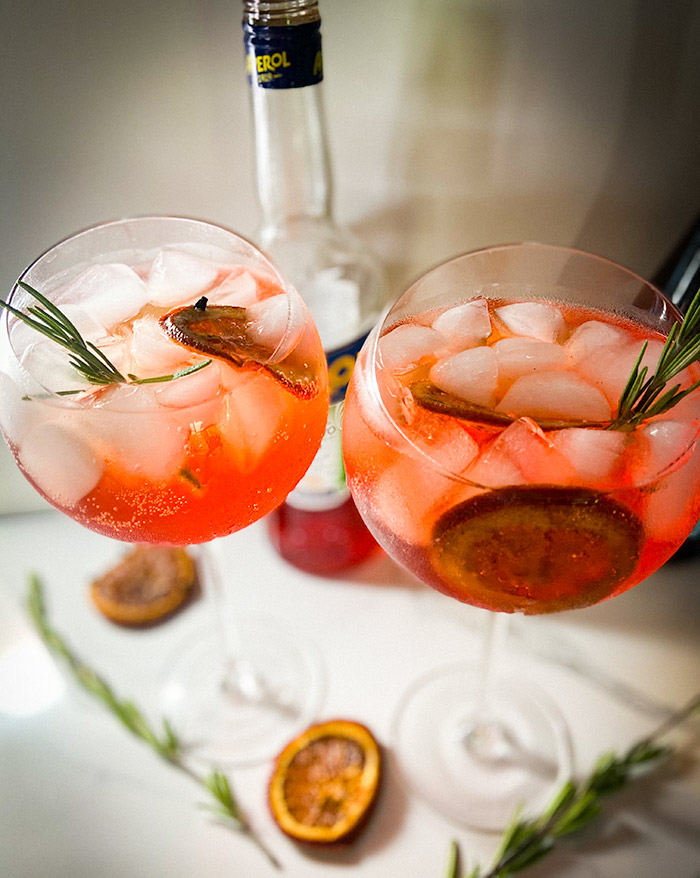 Aperol Spritz is a cocktail that is something I faintly heard of prior to our trip to Italy, however, when in Rome…..you know the rest! I remember being in Rome on a relatively warm day in May sitting at a cafe tired after touring the Vatican and the callosum when I saw the servers bringing out these orange cocktails.
Naturally I had to enquire and before I knew it I was smiling happily amongst fellow tourists and the locals as we all sipped our refreshing orange beverages!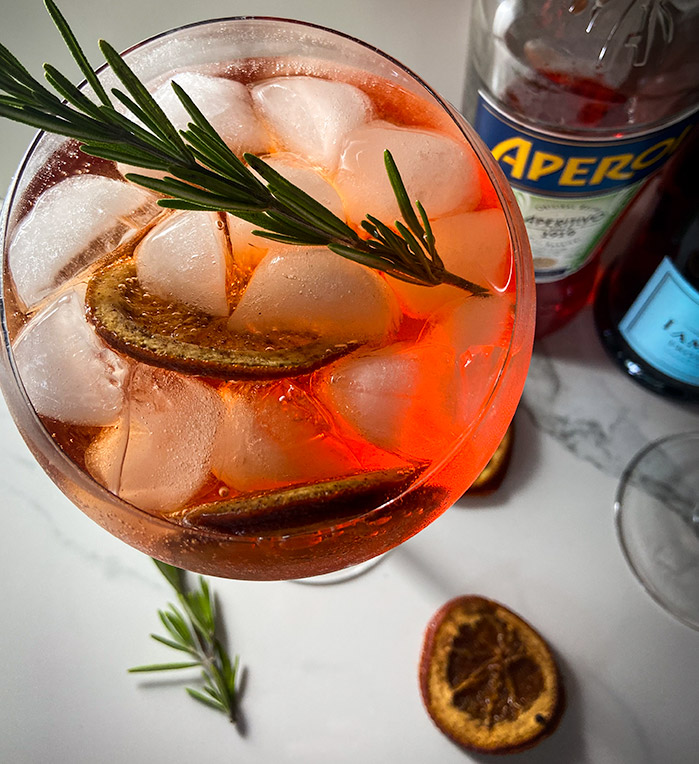 Aperol is a bright orange liquor. The brand describes the flavors as, "zesty orange with complex herbal scents harmonized with a touch of vanilla." Top it with a light Italian sparkling wine with a splash of soda and garnish with an orange slice–It's a little taste of heaven especially on a hot day or after a long day of cooking in the kitchen!
In fact we enjoyed the beloved cocktail so much that we named our dog Spritz and who knows their may be an Aperol in the future!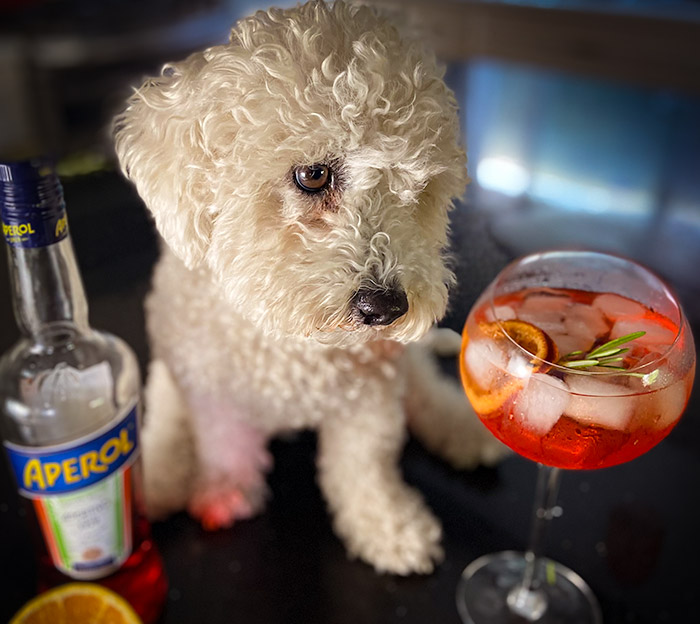 What is Aperol made of?
Aperol is considered an aperitif—a drink to be enjoyed before your meal. The liquor has many ingredients that remains a secret till today however the key ingredients include bitter and sweet oranges, rhubarb, and many different herbs and roots.
Who Invented Aperol?
It was first created by two brothers named Luigi and Silvio Barbieri, and spent seven years in research and development. Once the product was up to their standards, the Barbieri brothers presented it for the first time at a trade fair in Padua, Italy in 1919.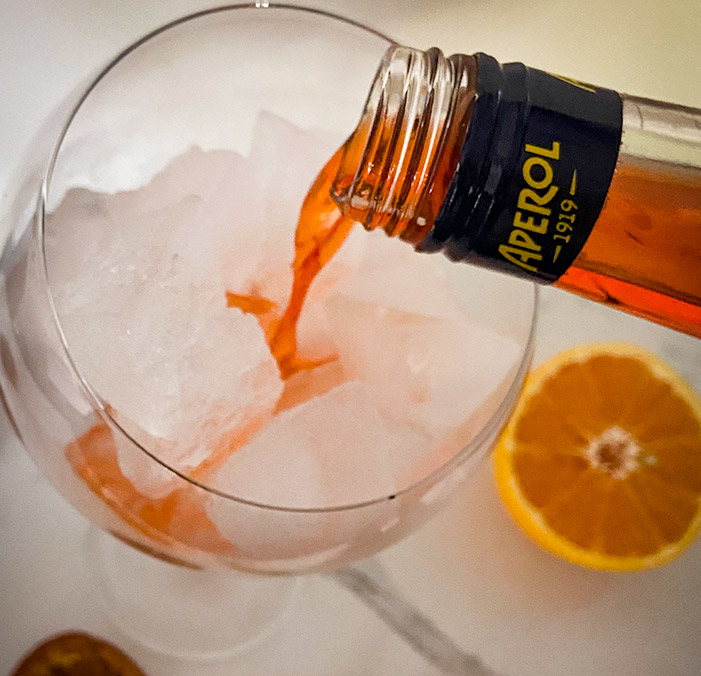 Is Aperol strong?
Aperol is only 11% alcohol making it the perfect complement to the bubbles of the prosecco.
The general rule of thumb is to go equal parts aperol to prosecco with just a splash of club soda. However Aperol can be bitter and if you don't like too much of the taste than use more champagne and less aperol. You can also use more club soda to make it a lighter cocktail.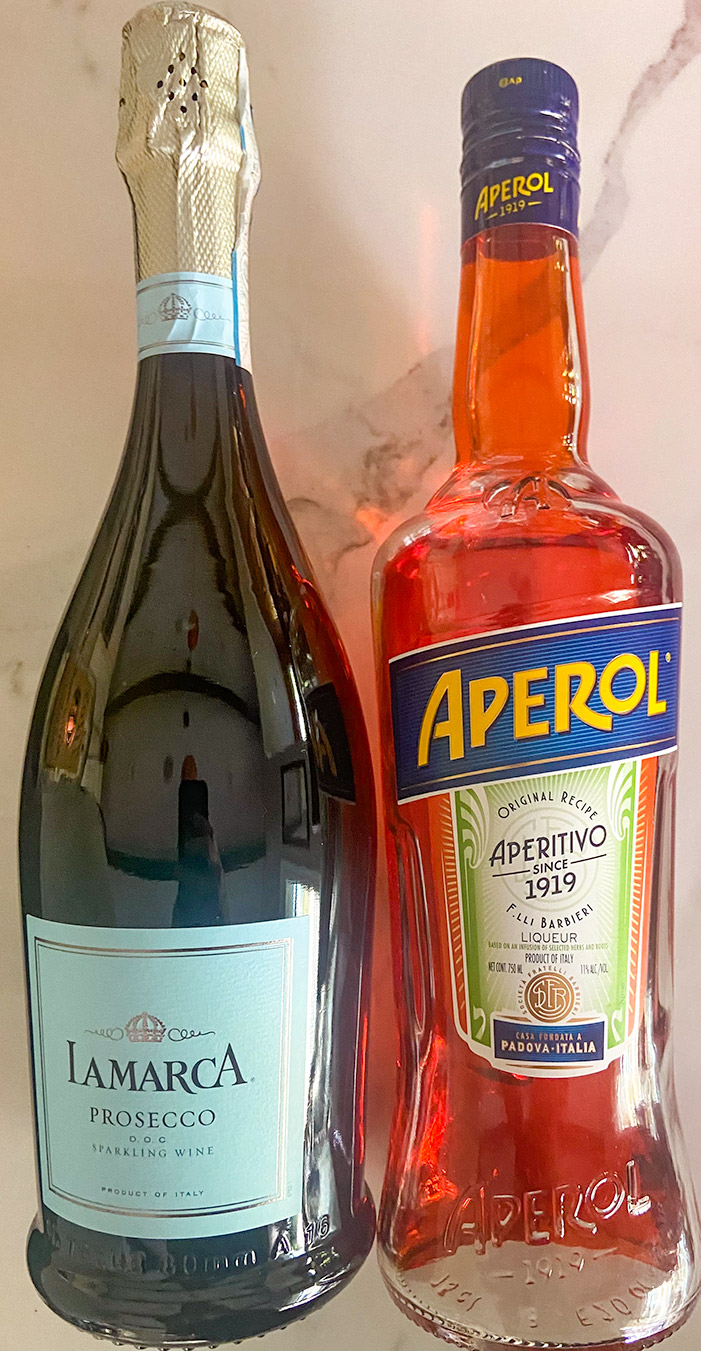 What kind of Prosecco to use?
I prefer something that is dry otherwise it can become too sweet. My favorite variety is Lamarca that is also a good value of $12 and at Costco is even cheaper!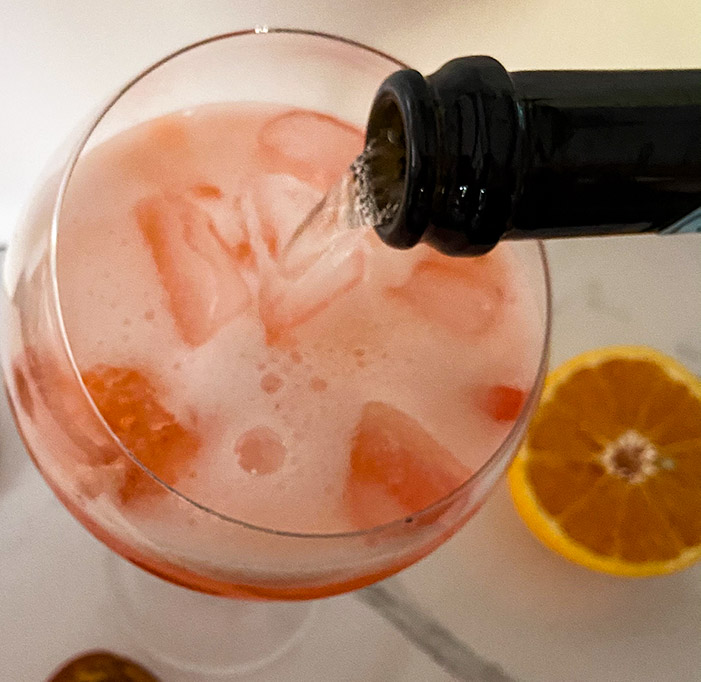 What are my Secret Ingredients?
The Aperol Spritz is a favorite during the summer days however it works quite nicely during the Holidays! For an added Holiday punch I decided to hydrate some oranges sprinkled with a little sugar and cinnamon!
If you've never hydrated citrus I highly recommend it as it's so easy and can throw them in a sealed container to be used for any time even for decorations or as potpourri! Here it adds a nice flavor to the Aperol Spritz!
Don't forget to add rosemary for a savory garnish to add to the herbiness that pairs so well with citrus!
Savory's Pairing Recommendations
Pair with a cheese board, a brunch waffle bar, or anyone of my bruschettas-Tuscany white bean bruschetta, classic bruschetta, or just a simple Tuscany bruschetta.
Or try a delicious gnocco fritto (fried dough appetizer) from Un Cappuccino blog.
Cheers!
What's your favorite drink for the Holidays?
Be sure to pin this one for later and if you made it let me know what you think—Love hearing from you all 🙂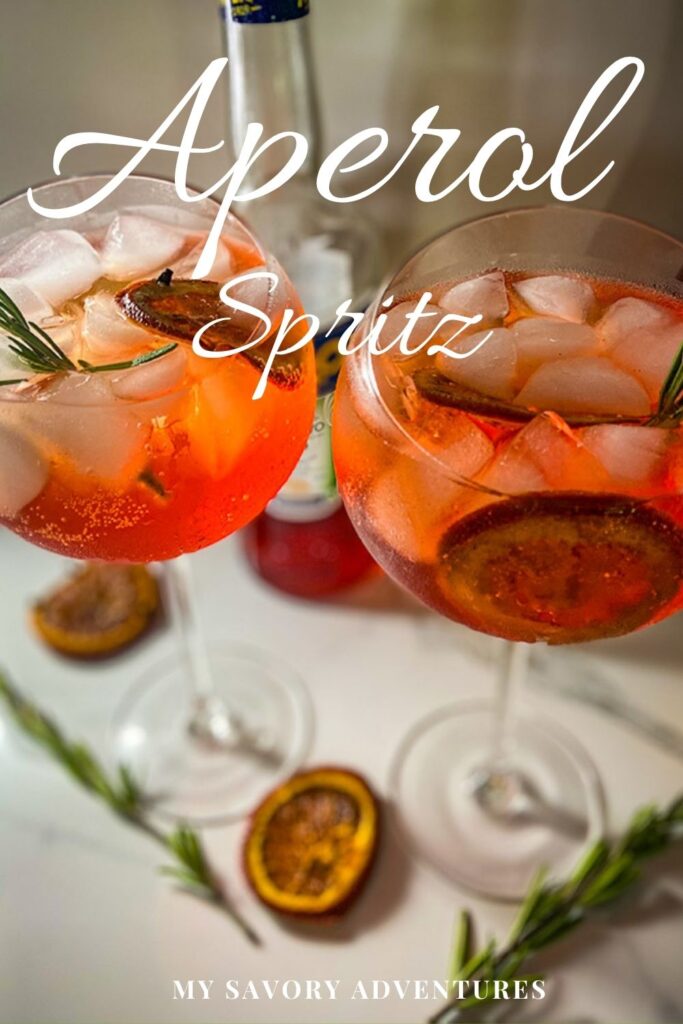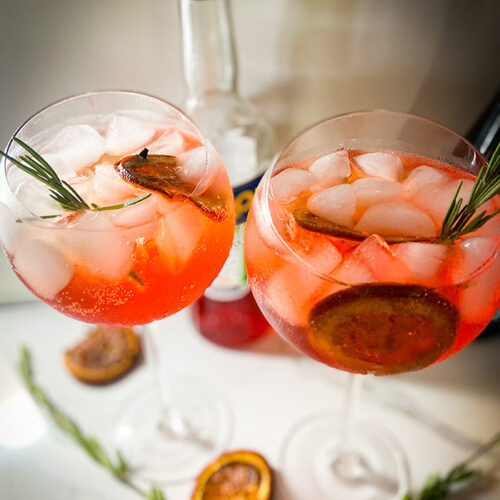 Classic Aperol Spritz
The perfect light appertif on a hot summer day or during the Holidays to pair with the cheese boards!
Ingredients
3

oz.

Aperol

3

oz.

Prosecco

1

oz.

club soda

fresh orange slices or hydrated oranges for garnishing

1

sprig

rosemary for garnishing
Hydrated Oranges
2

oranges, naval or blood oranges thinly sliced

1/4

cup

sugar for sprinkling

coconut, brown, or white

1/2

tsp

cinnamon for sprinkling

1/8

tsp

ground ginger

salt for sprinkling
Instructions
Fill a wine glass to the top with ice. Add Aperol followed by prosecco topped with the club soda and garnish with an orange slice, fresh or dehydrated. Add a sprig of rosemary if using.
Dehydrated Orange Slices
Preheat oven to 200 degrees F. Wash and dry oranges and cut very very thin. Lay them flat on a baking sheet with parchment paper.

In a small bowl, mix spices and sugar. Sprinkle evenly over orange slices. Bake in oven for 2 1/2 to 3hrs. If you sliced your oranges thicker they will take longer. Add more spices/sugar once dried if desired. Store in a cool dry place in airtight containers.