This post contains affiliates.
I work as an occupational therapist for a small community hospital here in Los Angeles.
Job Description Before COVID: Rehabilitate adults who suffer from a stroke, heart attack, undergo hip/knee replacement, spinal surgery, or deconditioned from other illnesses. The uniform: scrubs.
Job Description After COVID: Front line worker/essential employee/high-risk occupation. The uniform: mask at all times—wear a spacesuit to evaluate and treat COVID positive or potentially positive patients. Act as emotional support for all patients as no family is allowed during these crucial times.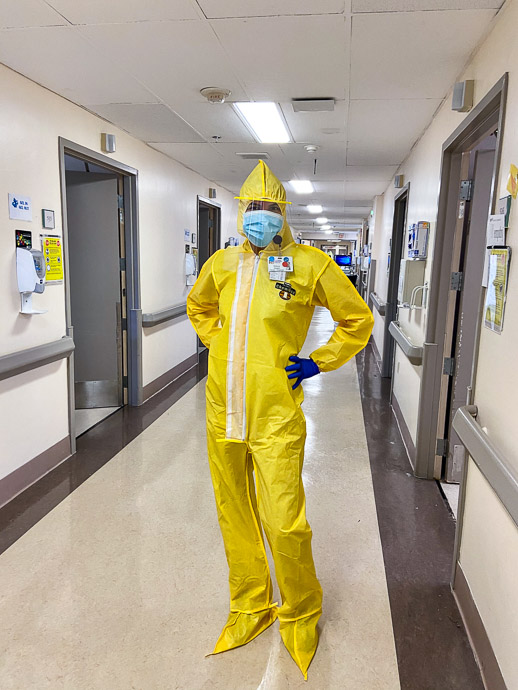 That six feet rule and everyone wearing masks did and does not exist in the hospital. We are working closely one on one with patients who don't have masks, we share elevators with up to ten people, we share computers, and work in tiny offices.
Our only defense was bleach wipes, hand sanitizer, a standard mask, and frequent hand washing. We shared the fear as we saw the death tolls rise amongst healthcare workers in Italy and New York.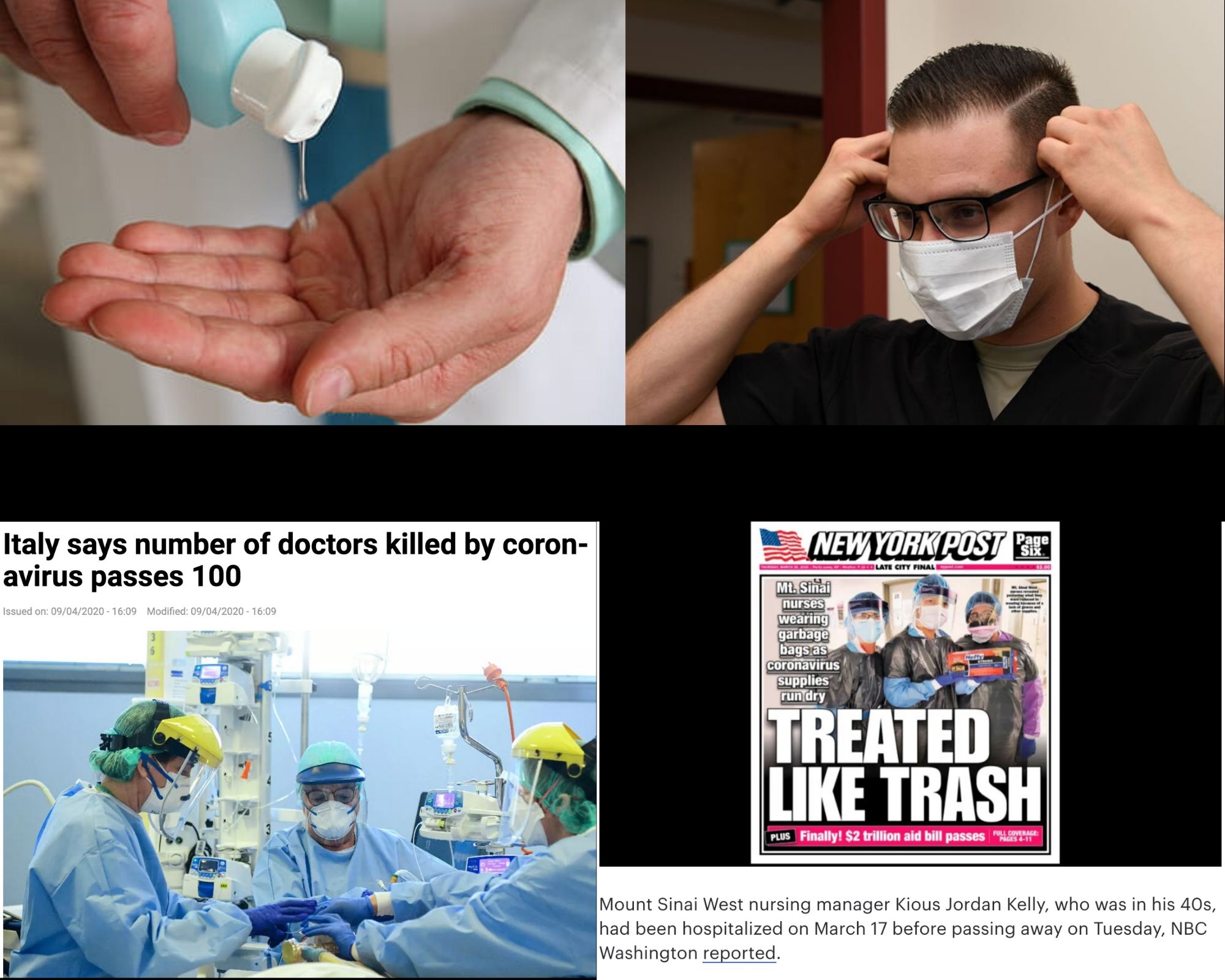 My thoughts regarding the virus changed as rapidly as the CDC changed its guidelines. I repeated the statistic over and over in my head: 81% who acquire the virus show no to mild symptoms and make a full recovery.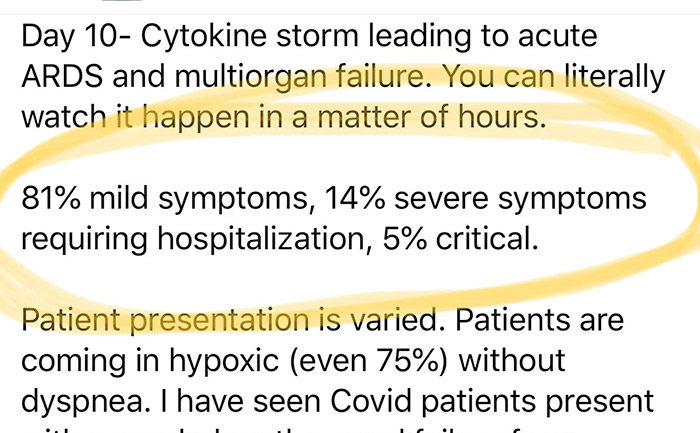 I was holding onto that statistic like a piece of armor that quickly became part of my daily uniform. I stopped listening to the news for my own sanity.
March 28th I felt like I was hit by a semi-truck–My body felt heavy and achy. Hot one minute and cold the next. I couldn't move and had went in/out of sleep from 8:00 am to 8:00 a.m. the following day.
The following morning, March 29th I had woken up in a bed soaked with puddles of sweat as if I had finished a 2-hour hot yoga class.
Initially I was in denial thinking this can't be COVID—I told myself it's the flu and in fact I felt better as my fever was gone. Given the pandemic and my now classified high-risk job I'd thought I should get tested just in case.
Next thing you know I'm driving the eery empty streets on a Monday (March 30th) morning during what should have been "rush hour traffic" to a testing center in Hollywood. A lady came dressed in what looked like a leftover space costume from Apollo 13 to stick a long nasal swab up my nose!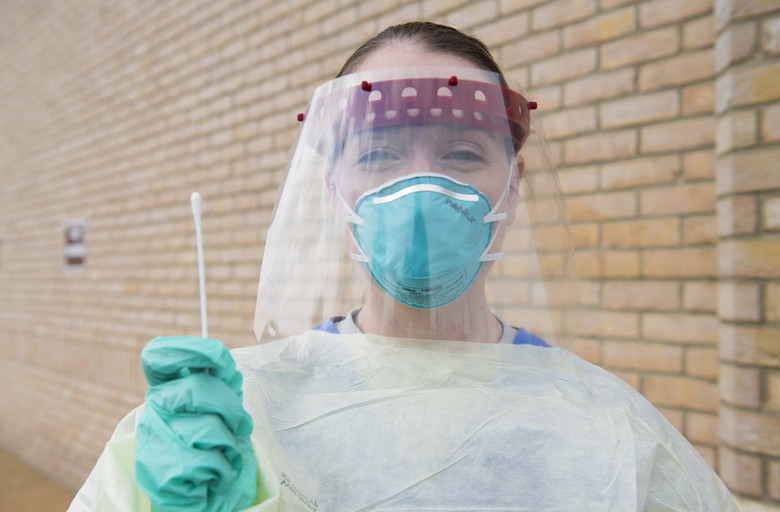 If you are feeling left out just go ahead and stick your pen up your nose! Yeah painful!
March 31st: My husband, Gary had a temperature of 101 with body aches and extreme fatigue.
There we were each quarantined in separate rooms (queen bed to myself—thank you COVID I think) with no choice but to let our bodies rest to fight this strange invader that it had never seen before.
April 1st: Dr. Kuschner calls–"We have your test results and you tested positive."
Me: "Is this an April fools joke. No? This is for real?"
Dr.: How are you feeling?"
Me: "Better, but my husband now has fever."
Dr.: "He should just assume he has it and if your symptoms worsen or you have shortness of breath go to the E.R. Take care now."
Me: "Okkkayy….thankyou."
Okay this is what COVID feels like. I gently broke the news to Gary that we have acquired this Pandemic of a virus that our bodies are now fighting.
My Symptoms
Fever for 1 day
Body Aches for 2 days
Mild congestion with phlegm
Loss of smell for 4-6 days
Loss of appetite
Extreme fatigue at night
Felt better for 3 days then body aches/fatigue returned for 1 day
Gary's Symptoms
Fever for 4 days
Body aches for 6 days
No congestion
Loss of smell for 4-6 days
Loss of appetite
Constant fatigue for 7 days
Felt better for 2 days then body aches/fatigue returned for 1 day
Treatment Strategies
From the initial signs of fever we took Tylenol to control it.
From the moment our test results came back we started eating raw garlic like it was candy, amped up or vitamin C regiment by drinking Emerg-C and lemon water, taking Vitamin D&K per research to aid in fighting this mysterious virus.
REST—There were times of the days we both felt better and attempted to do chores around the house or sometimes yoga however our bodies said no. We had to surrender to our bodies to let it continue to fight the good fight.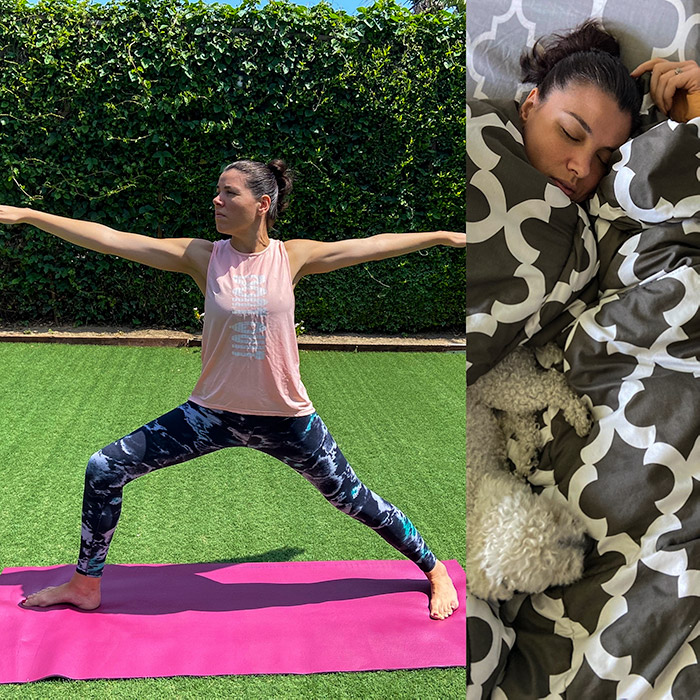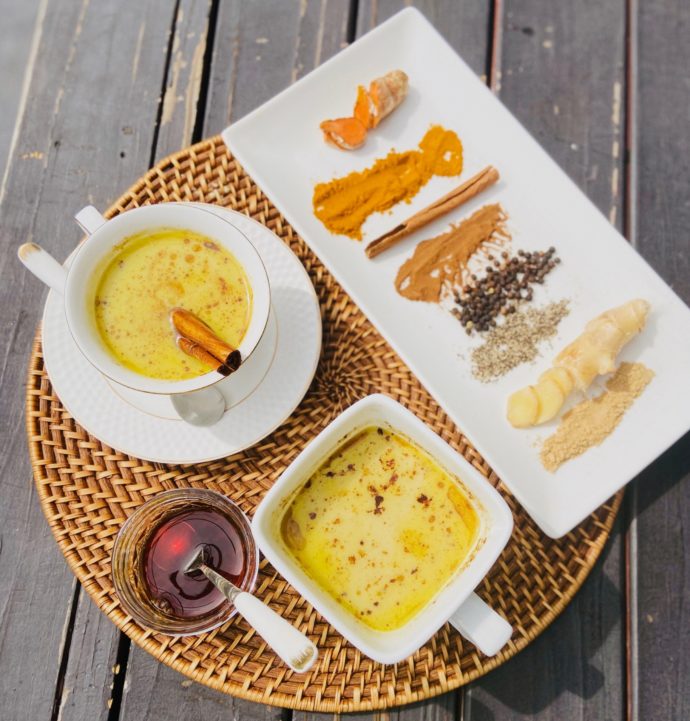 We were fortunate to have several family and friends who are physicians and nurses to check in on a daily basis that provided additional support/reassurance.
Not to mention our little Spritz slept by our sides offering additional comfort!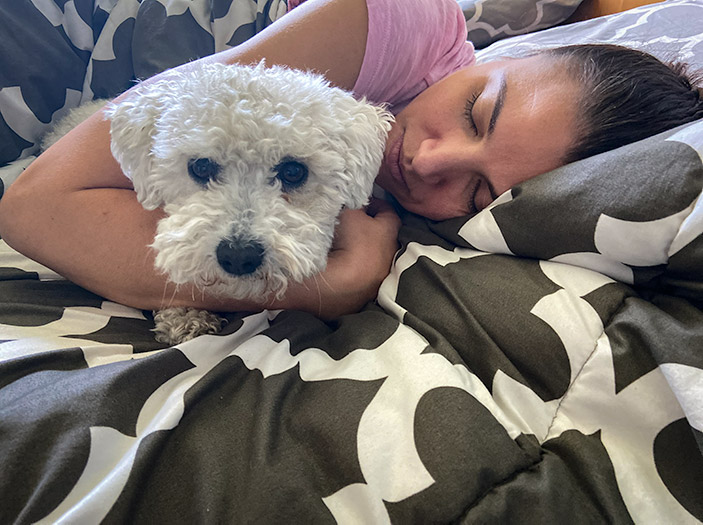 Did I have weak moments?
Yes!!!!!!!!!! There were days when I would constantly check my blood pressure, my heart rate, and take obnoxiously long breaths to ensure that I could still breathe!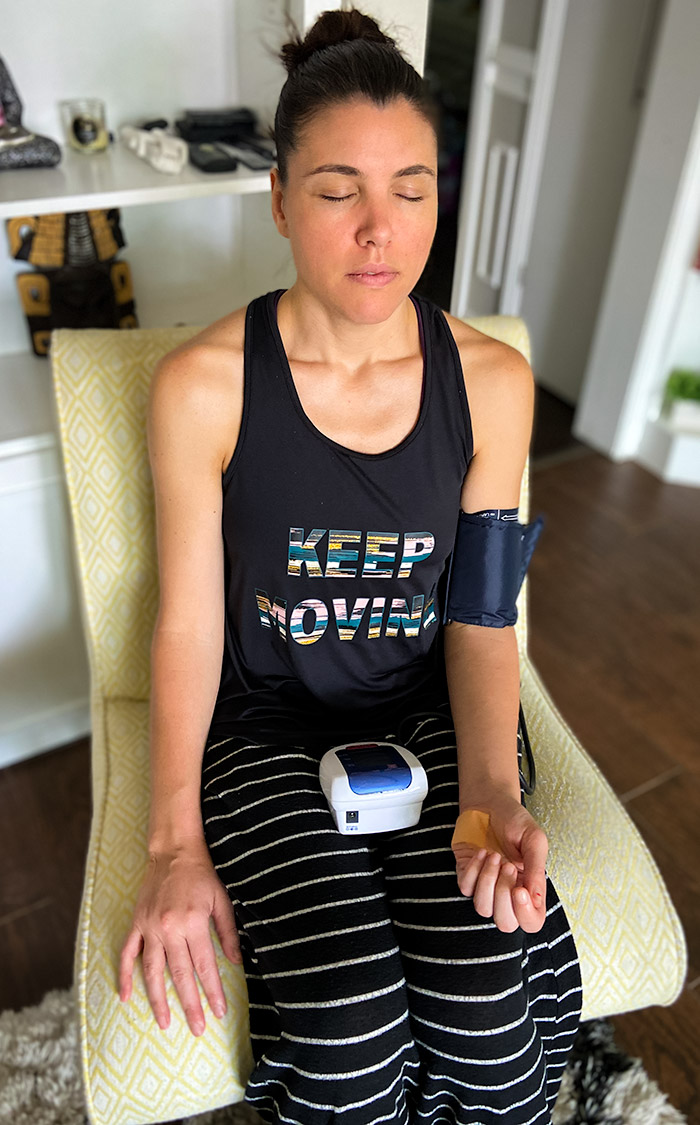 Decrease Panic Strategies:
Stopped reading social media and any news related to COVID (that leads to additional stress my body didn't need while fighting the virus).
Meditated during the day and at night before falling asleep to relax and put my body at ease.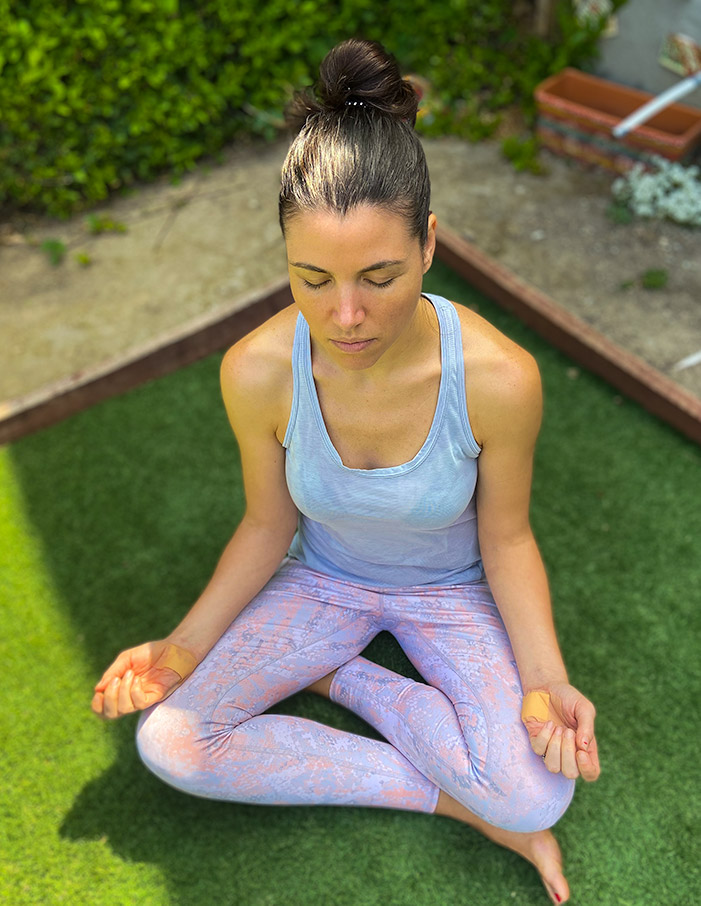 Suited up my armor continuously throughout the day, which was the statistic: 81% who have corona will recover.
Made homemade peanut butter (click here for recipe). and pistachio butter to occupy our time during those moments we felt good.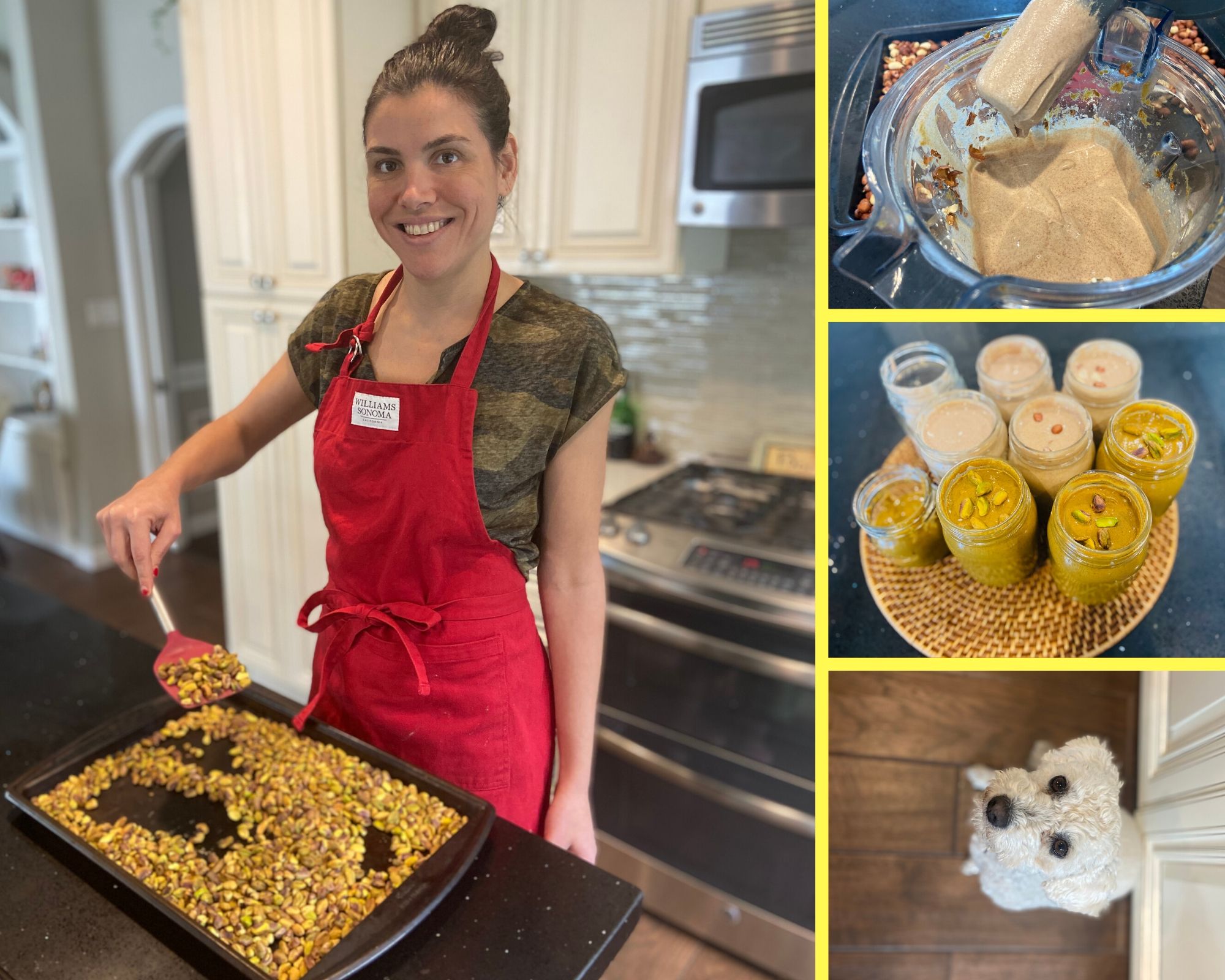 We were also fortunate enough to have friends who made us immune-boosting chicken noodle soup filled with garlic, ginger, vegetables, and chicken broth! Please check out our friend's gardentotablebliss youtube channel for amazing recipes and how to build your own garden! We also had amazing neighbors who ran errands for us including trips to the grocery store and CVS for medications.
Am I afraid to go back to work?
A lot has changed. I'm now proud to report we have appropriate PPE (personal protective equipment as seen in the photo) when treating COVID positive patients and are given daily masks to treat non-COVID patients!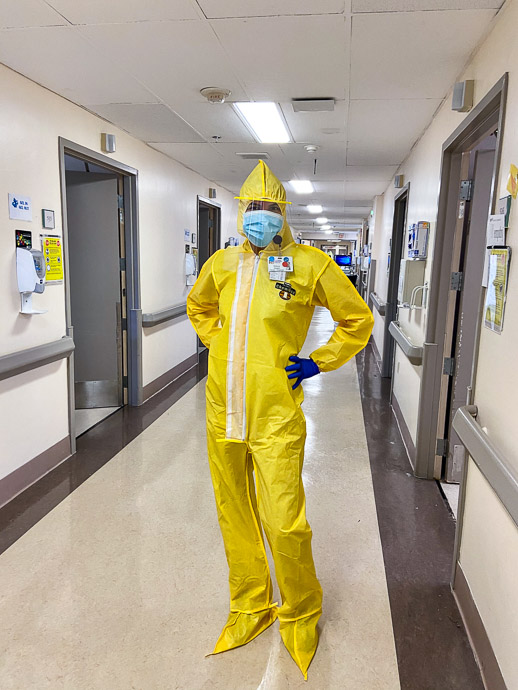 Since COVID and I have officially met I'm less scared and know if we happen to meet again (which hope we don't) I know who the conquer will be!
COVID: 0, Becky: 1——-Equals COVID STRONG
Upon returning to work I've learned the unfortunate news of a few young and healthy co-workers who weren't so lucky. They were either ventilated or have lost their lives to COVID.
On the flip side a majority of my co-workers who have contracted the virus. have had more or less similar symptoms and am happy to report they have made a full recovery.
I have even treated a patient who is in his forties with no prior health conditions on a ventilator for over two months. Every time I treat him to regain his strength I can't help but think that could have been me. I quickly brush that thought aside as I focus all my efforts in building his confidence in recovering mentally and physically. On a side note, he was able to stand for the first time this week!
Around the world COVID has taken lives without rhyme or reason affecting people differently and leaving healthcare workers distraught and feeling helpless. We (includes housekeepers, paramedics, nurses assistants, nurses, doctors, lab techs, pharmacists) have an allegiance to our profession to help every patient in the hospital with or without the virus mentally, physically, emotionally, and spiritually to have a successful recovery to the best of our abilities.
My New Motto: COVID STRONG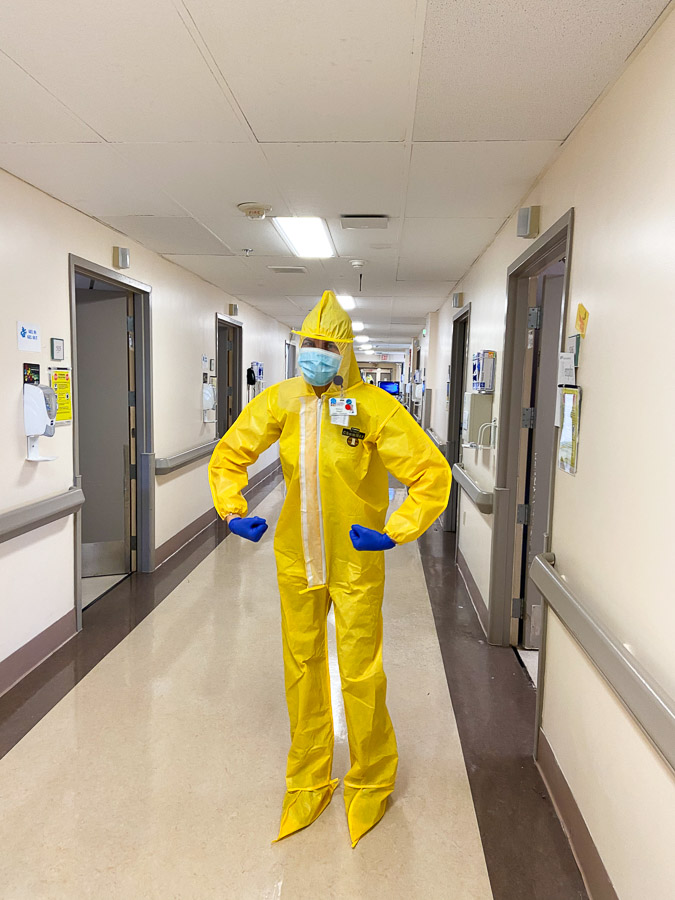 Thank you all for staying home, wearing your masks, keeping your hands clean as you too played a key role in fighting COVID!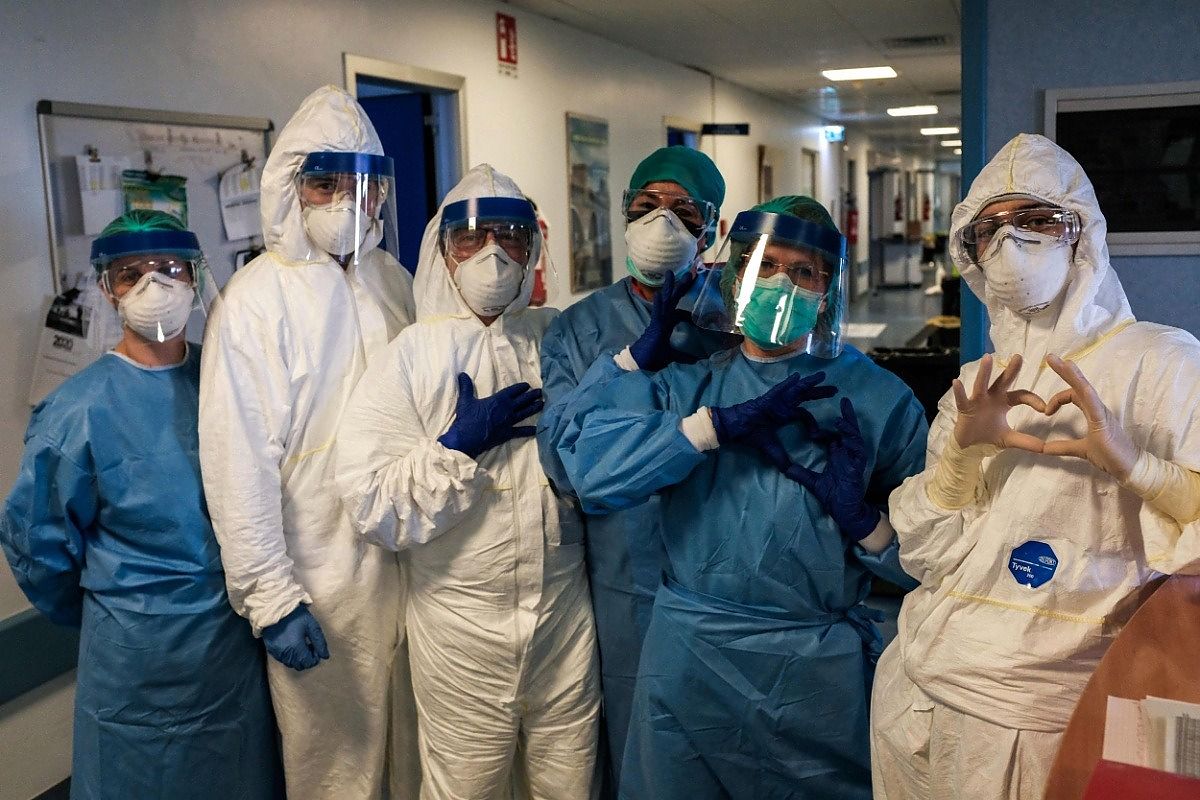 Thank you to all of my healthcare colleagues who continue to fight the good fight!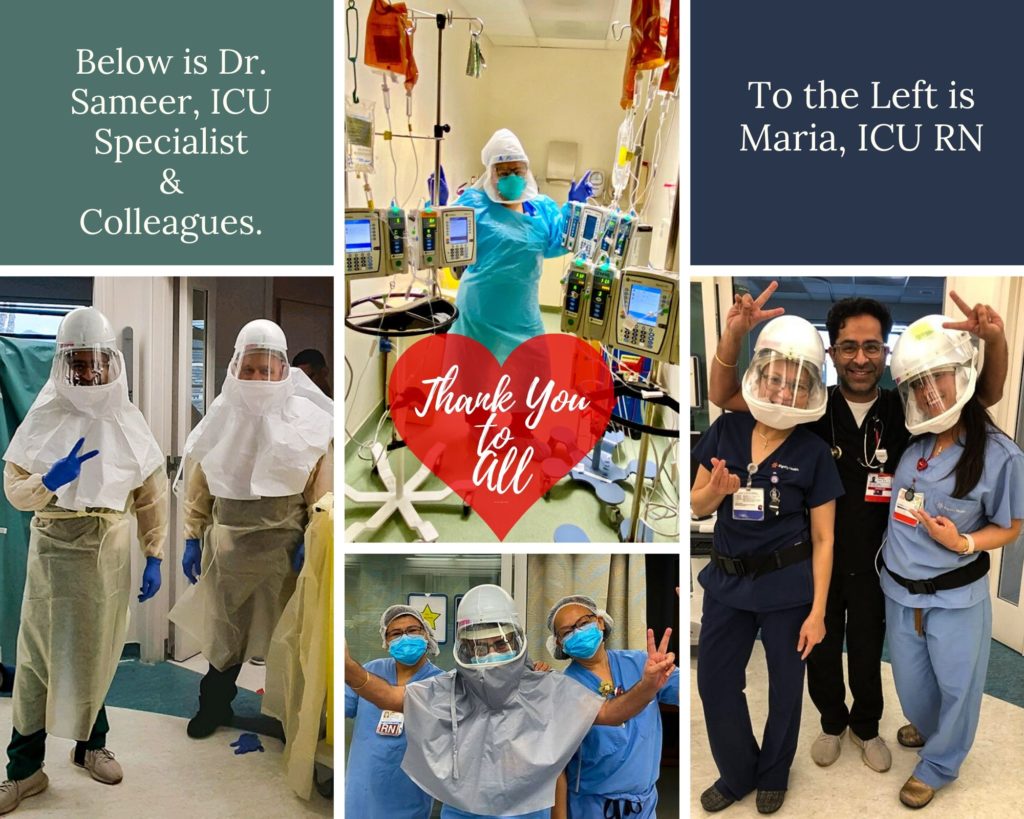 I have happily taken advantage of the healthcare perks………..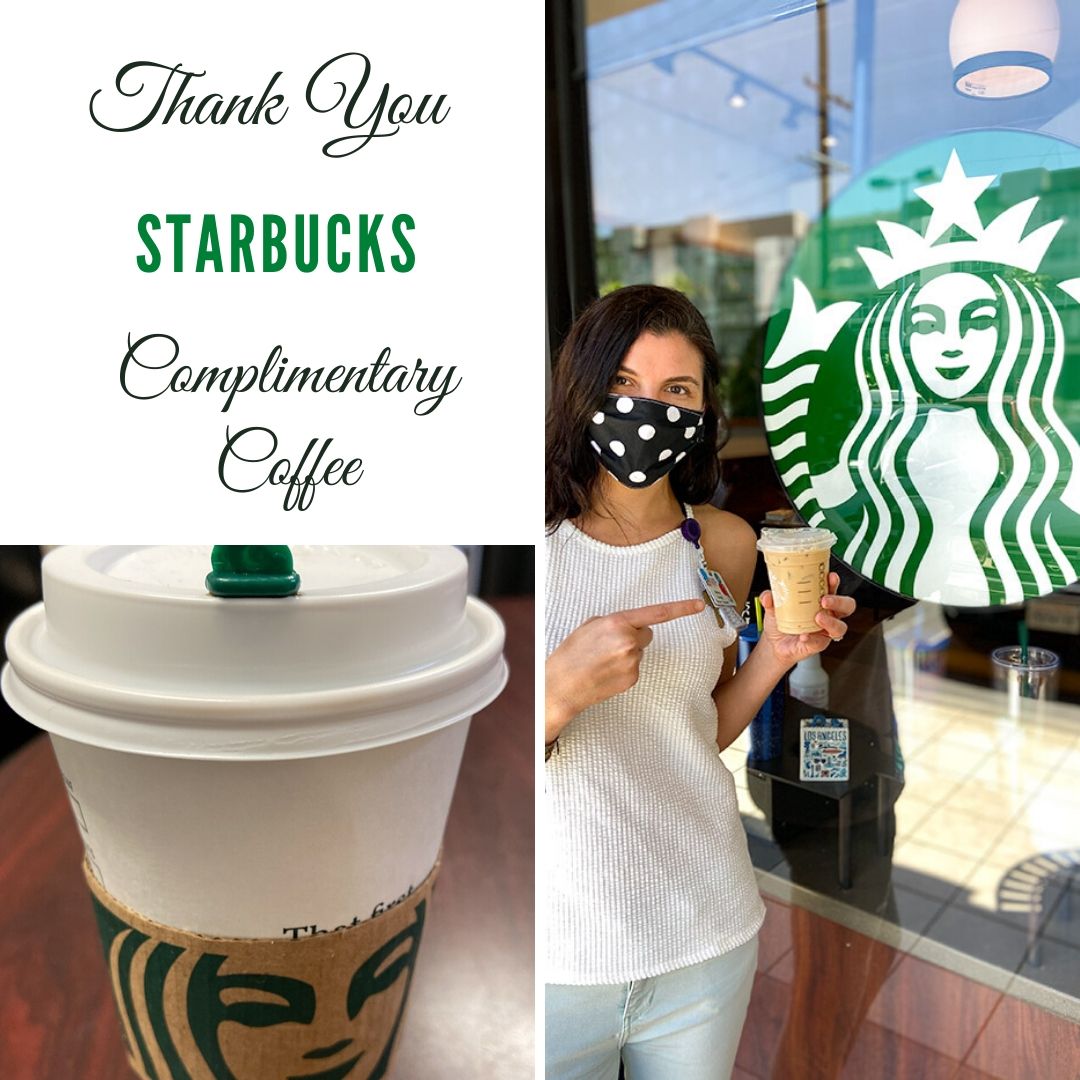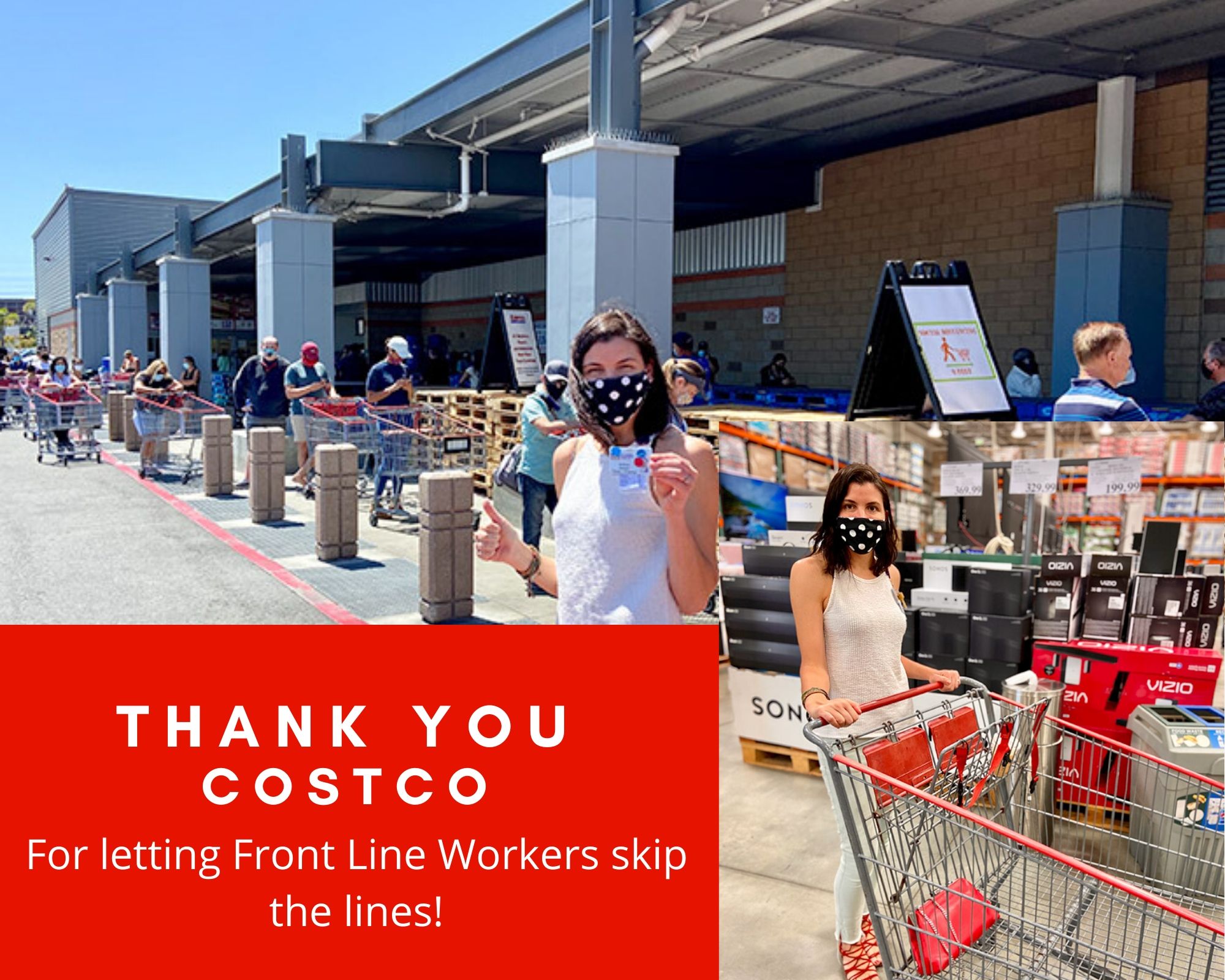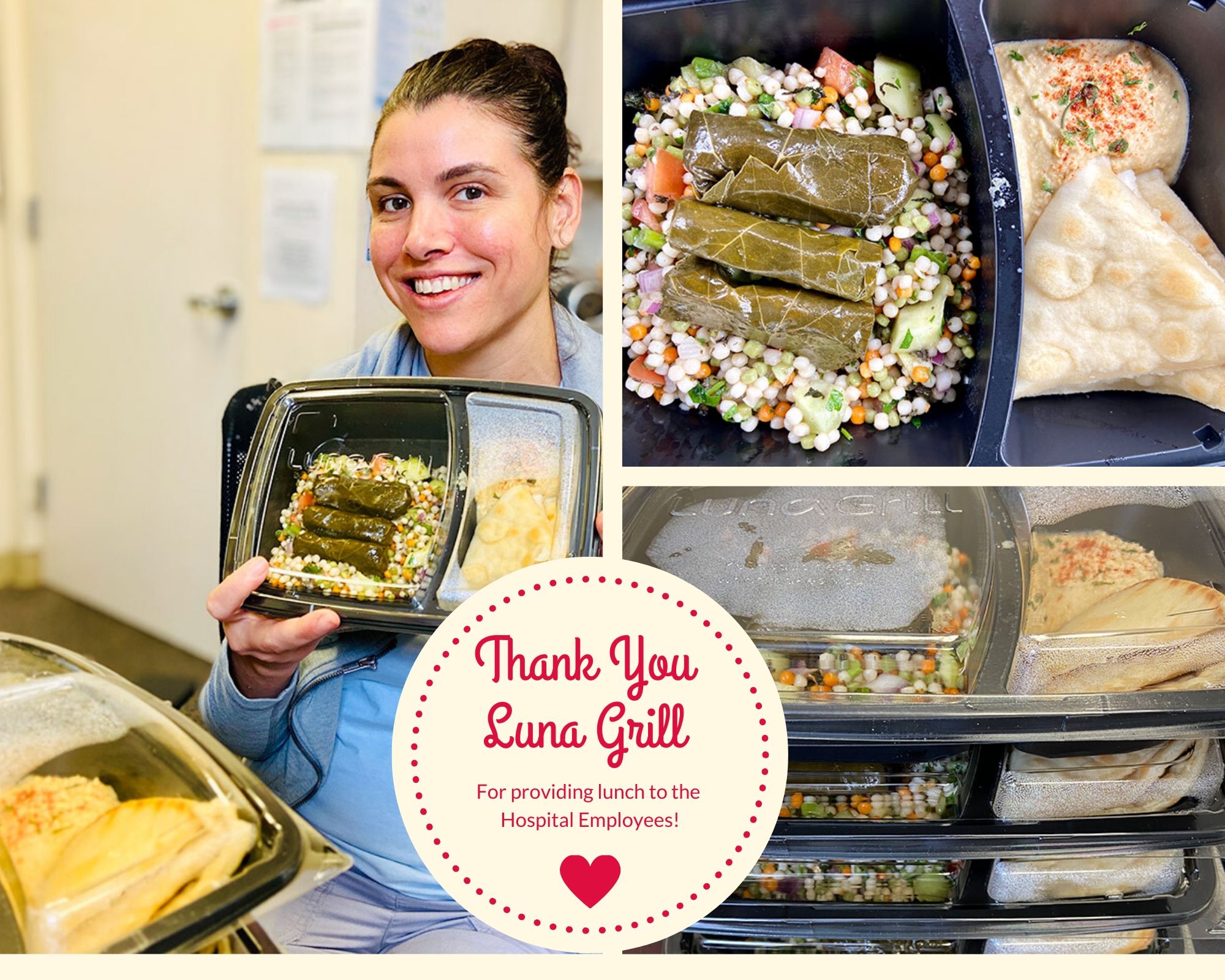 I strongly recommend you check out my Corona Comfort section for additional recipes! Keep a lookout for more to come!
If you or someone you know is experiencing depression, anxiety, stress, and/or fear surrounding COVID times or unfortunately contracted the virus please check out the following resources that are extremely helpful!
Resources:
Below are my friends who are beyond resourceful and have created products/services that we all could use right now!
Kelsey has created these amazing adult coloring books: Positively Delighted filled with positive affirmations. I have bought many as gifts for friends/family and have used them with patients. Everyone has raved about them and how much they have helped!
Please be on the look-out for My Savory Adventures (click for link) youtube episode to follow. If you haven't already subscribed, please do so to be sure you don't miss it!
Cheers to health and thank you for reading!